Activated Charcoal Ginseng Green Tea Mask with Clay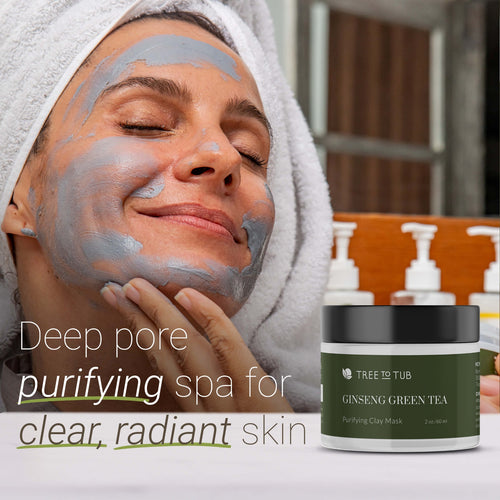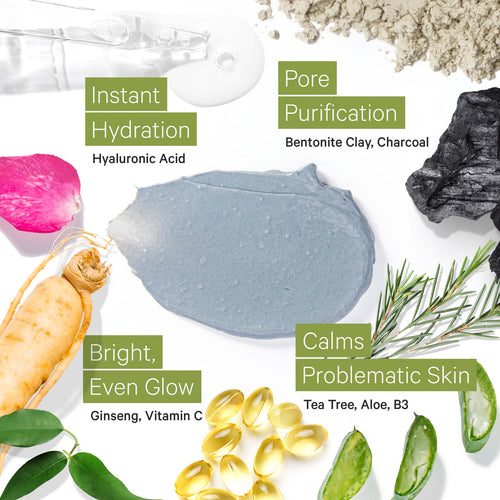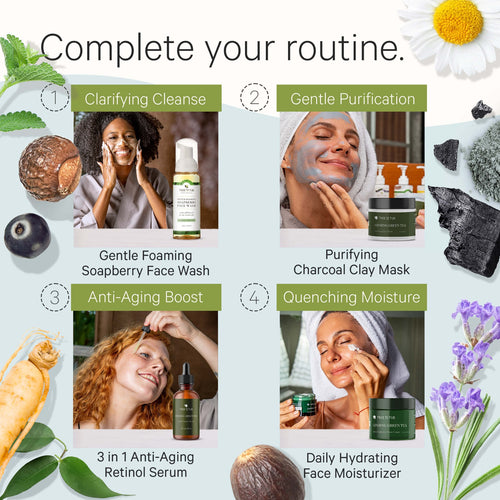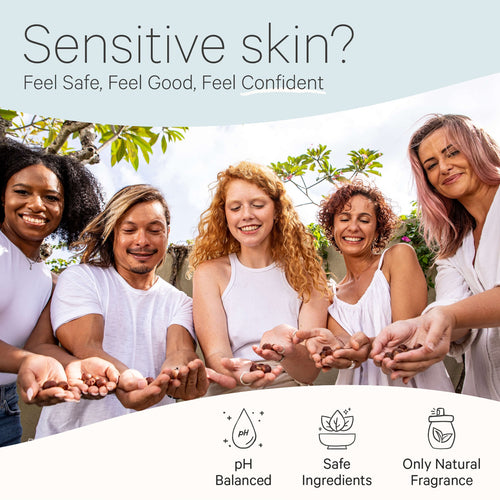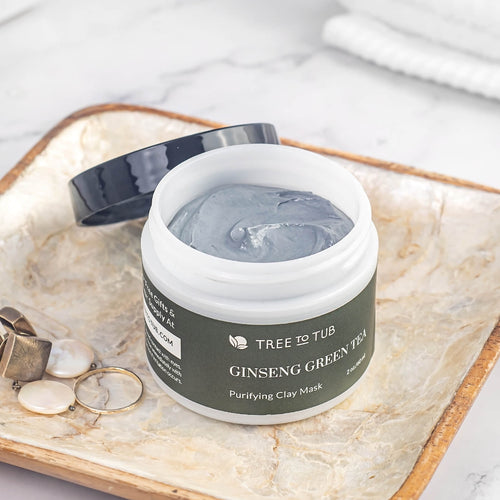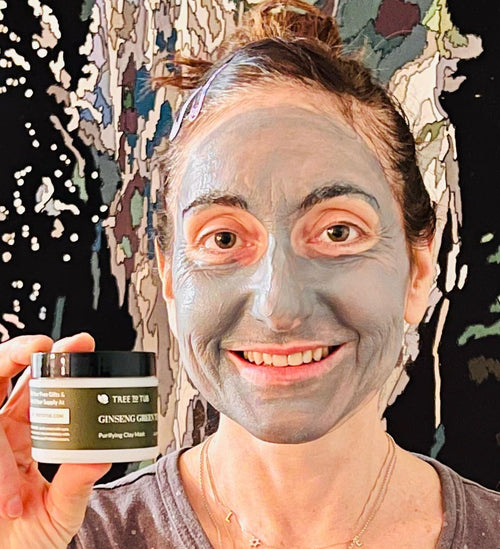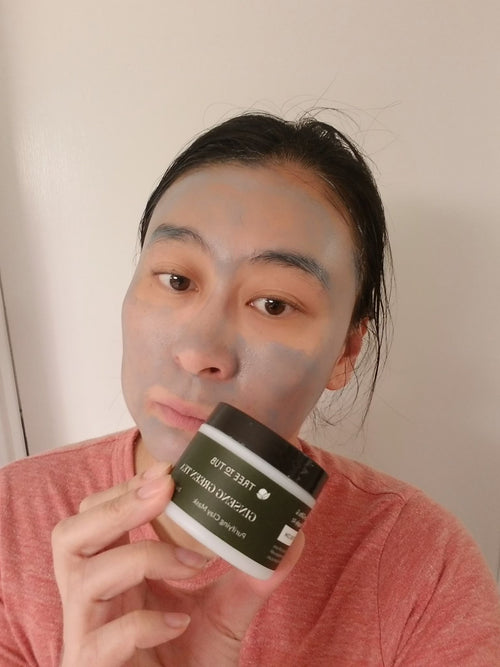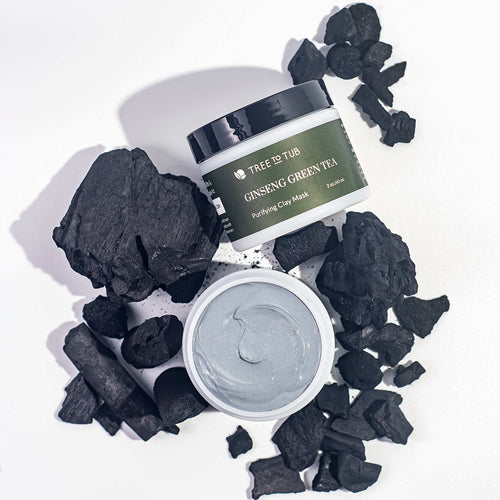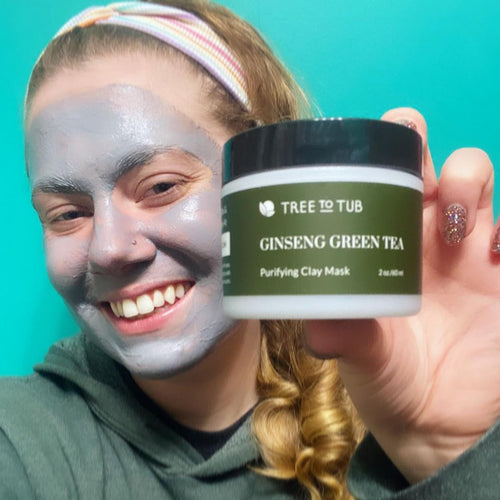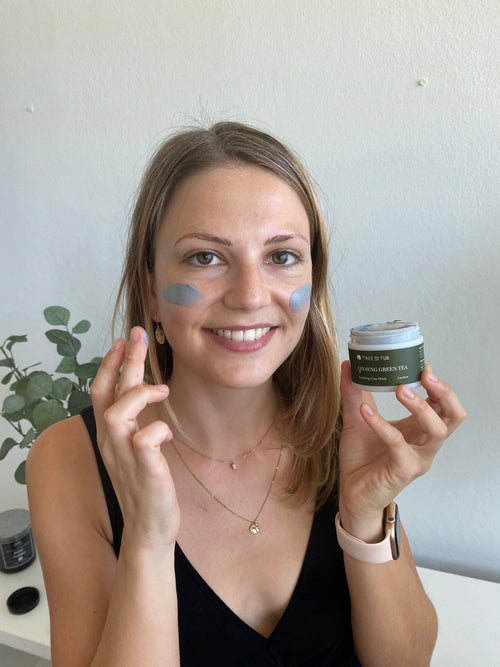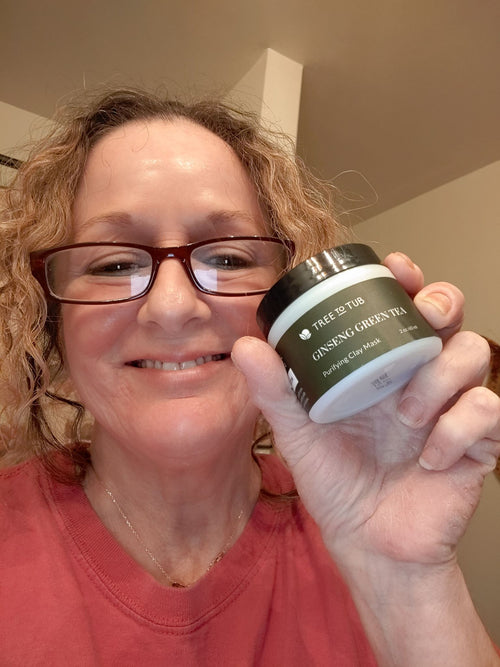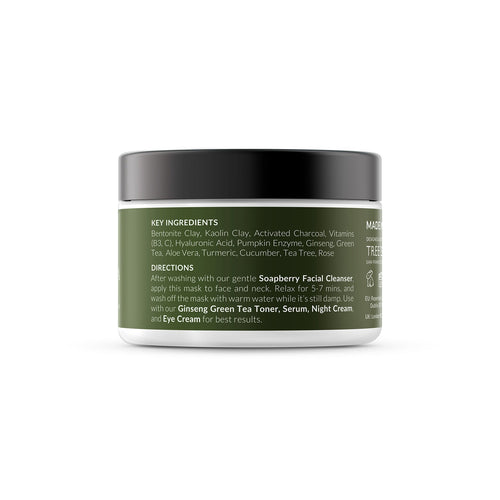 30-DAY SATISFACTION GUARANTEE
Your skin is picky. We know, and we want you to feel safe with us. If your skin doesn't like it, just ask us for free exchanges or a full refund.
Why you'll love it
What it is
Clean Ingredients
Sustainable Packaging
I'm very happy with this product
Apply to a clean damp face, and when the time is up wash off the mask with your hands. Lastly, apply cold water to your clean face and pat dry. This worked great for my dry skin, and on my husband's combination skin.
It just left our skin feeling wonderfully normal, which was amazing. Obviously you'll need to ADD this to your skincare routine. A mask on its own is just not enough. Also it's vegan and cruelty-free! This mask glides on smoothly and smells pleasant. It dried on my face in 15 to 20 minutes and flaked off just a little bit as it dried, but I was moving around, cleaning and such.
It washes off smoothly and easily, leaving my face amazingly soft, smooth, glowing, and my pores more refined and less visible. My hardest thing is taking time to use it, although it is well worth the little amount of time it takes. I'm very happy with this product and would certainly order it again in the future. This is a brand AND a product that I like.
My favorite face product!
I just got off the shower and I thought this would be a wonderful time to tell you about my favorite Tree To Tub product. As you can see, it's the clay mask. This is one of the recent products that I've just tried. I love it because most clay masks dry your face out. They crumble and they just don't really feel good. This one, I can feel that it's pulling impurities from my skin. At least that what it feels like. I like it. Like I said, it does not during my piece out. However, before bed, I still like to use their face cream. So these two products are my favorite. My first product I started out with is the body wash. This is the baby here, this is the one that got me started. Then I went with the shampoo and conditioner. I love them all but if I have to pick a favorite: the mud mask. And then when I'm traveling, I can get my own sample pack. So I'm never without it. I definitely recommend all of them but as far as the cleansing its gentle on your skin and it feels like it's for all skin types. It really is. And I love that it's vegan and they do not test on animals. That's the most important part to me. In the past, being vegan, that was the main issue for me to even try a product. And then when I tried them, they didn't leave me feeling as clean as I would like. These products do the job. They smell great. The ingredients are clean, and I might be addicted! Yeah, they're wonderful. You should try 'em!
Full of great ingredients!
Tree to Tub Ginseng and Green Tea Purifying clay mask really is amazing. Not only does it purify and clarify, it's full of great ingredients like kaolin clay, bentonite clay, cucumber, ginseng green tea, Vitamin B3, Aloe Vera, Turmeric, Lavender, Rose, Chamomile, Apple. With all those wonderful ingredients included, how can it not be good for your skin? It hydrates & brightens. It just gives your skin the look of youthful radiance. If you haven't tried Tree to Tub products, you really should! They're made in the USA, organic vegan and full of beautiful ingredients.
I like this face mask
I've used this clay mask twice and like it very much. It is cool and refreshing. Gentle at the same time.
Helps my face fight pimples
Whenever I'm having a bad skin day or pimples appear, I use this clay mask before bed. My skin is mostly clear. I usually breakout if I'm especially stressed or my mental health is bad. This clay mask helps my skin clear out faster than if I didn't use it. I typically put in on after my cleanser and for 15 minutes. Then I wash it off and do the rest of my skincare routine. I find putting it on a slightly moist face, but not dripping wet, easiest.
I didn't give 5 stars bc I still haven't figured out if putting it on wet or dry skin is easier. It's why I go for the in between, a damp face 😂😂