Hydrating Lavender Body Wash for Sensitive Skin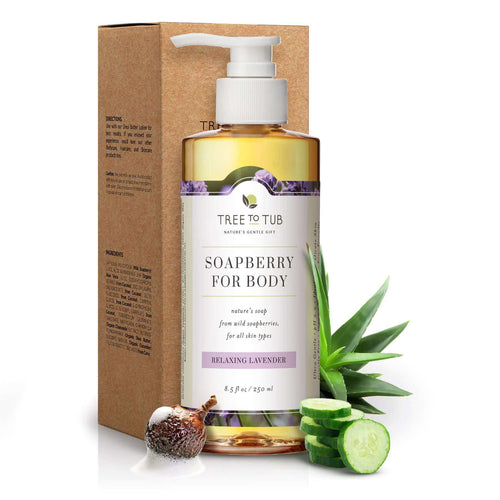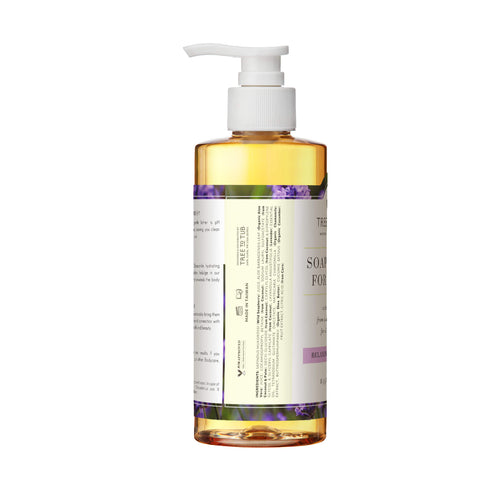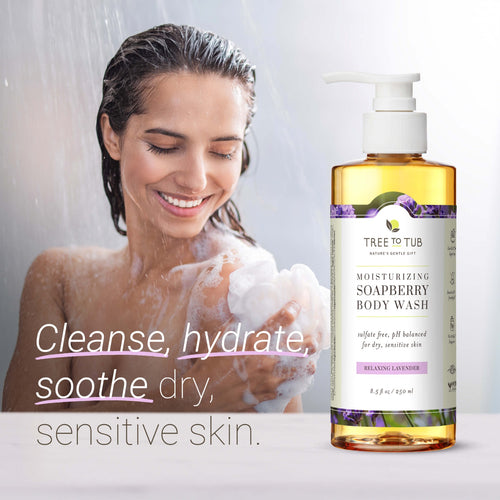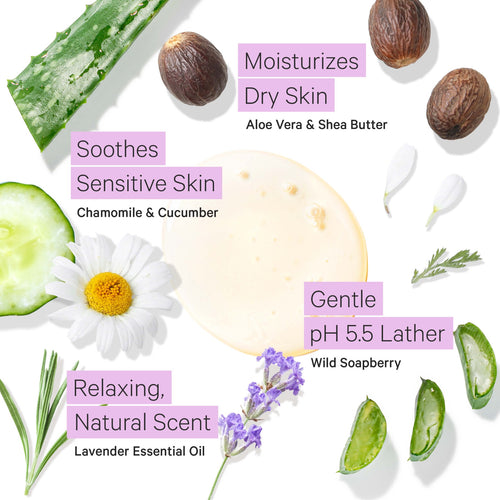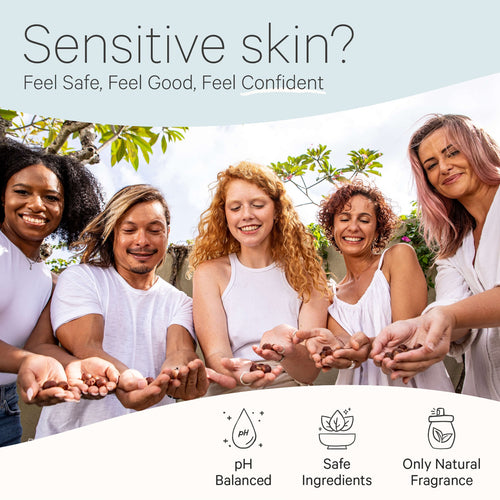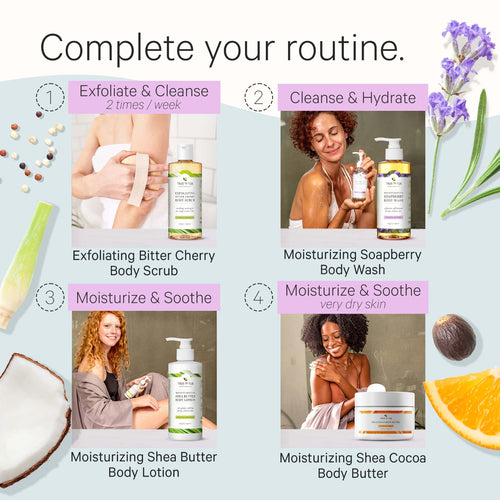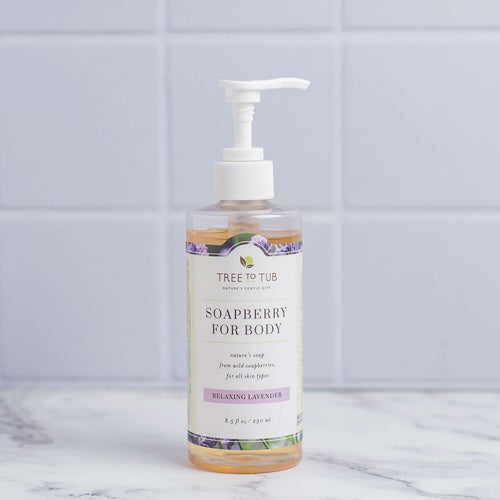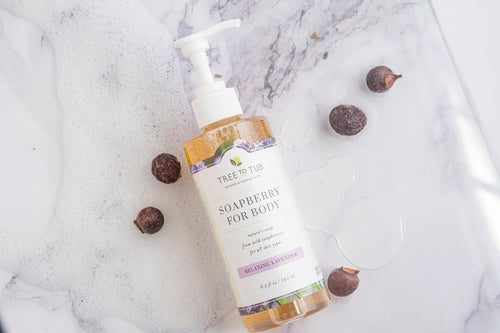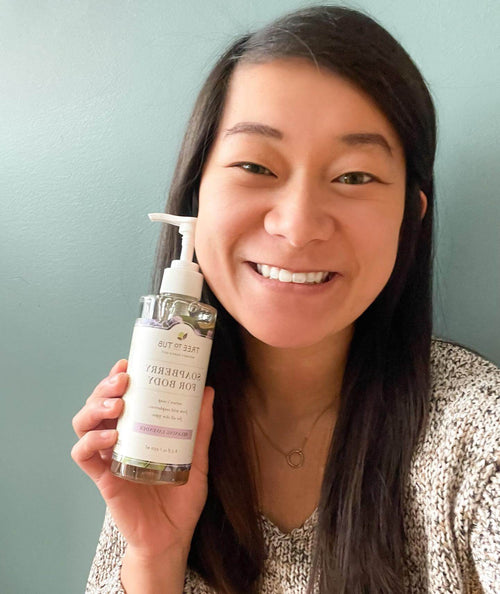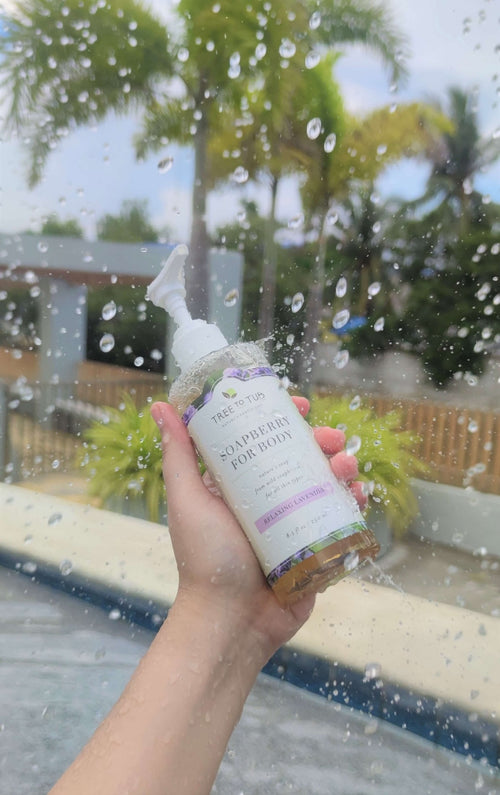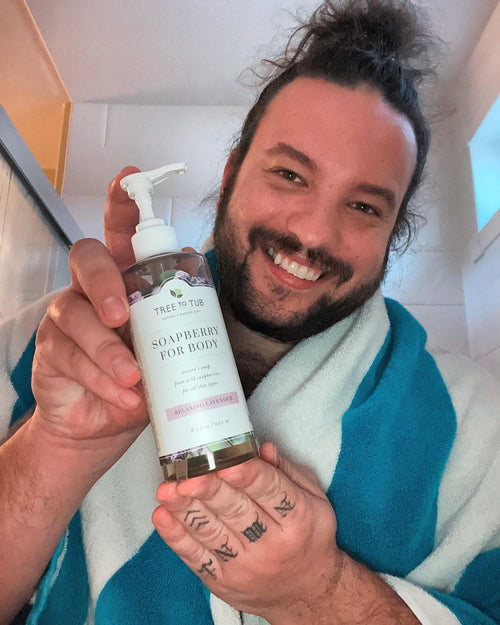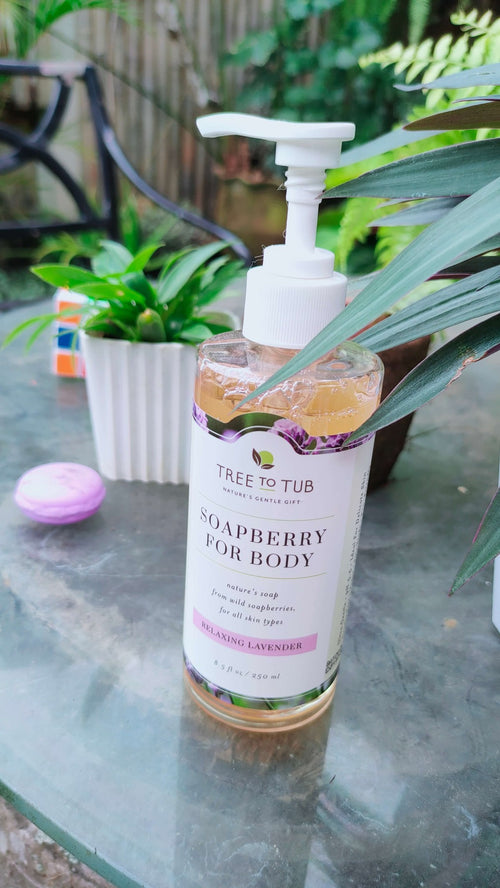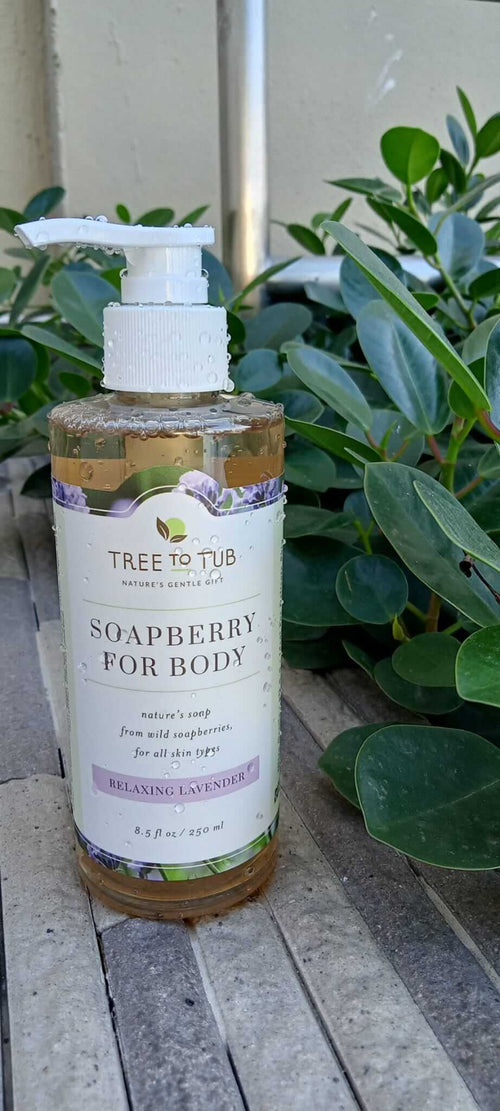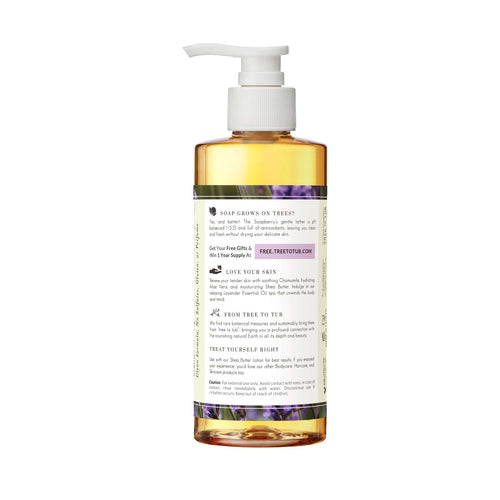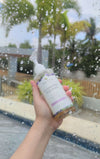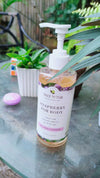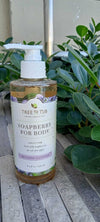 30-DAY SATISFACTION GUARANTEE
Your skin is picky. We know, and we want you to feel safe with us. If your skin doesn't like it, just ask us for free exchanges or a full refund.
Why you'll love it
What it is
Clean Ingredients
Sustainable Packaging
Smells amazing, so moisturizing
And so this is the tree to tub product that I have. It is the lavender body wash, I got two of them, smells amazing. The lather is great. It's so moisturizing with the aloe vera. The box came with these two, I believe they're soapberries. The packaging was immaculate and my experience was great so thank you.
A great, great product!
Hi, my name is Virginia and I'm recording this video just to let you guys know how great this product is. This is the product. It's soapberry for body in lavender and it's absolutely fantastic. I live in colorado and the mountains. My skin is dry. I've never had acne, but I'm getting dry patches from just the dryness here. And so this soap is very moisturizing, very relaxing. I totally endorse it. It's absolutely fantastic. And as a matter of fact, I think I'm going to look at the product line and try several other products because, you know, it's rare to find a product that works this well. And not only that, it's a small company, it's vegan, it's good for the environment. It's a great, great product. So I endorse this. I think that everyone should be trying this and see how fantastic it works. It's absolutely fantastic. So, again, this is a great, great natural product, moisturizing does what it says no need for expensive brands from cosmetic stores or whomever, this is economical and absolutely works. Mhm.
One of my best finds!
Hi everyone, it's me Gen. And today I'm going to share with you my latest discovery on body care products. This is from a brand called Tree to Tub and ever since I started using these two the soapberry for body in relaxing lavender and their shea cocoa body butter in sun-kissed citrus my skin never felt the same. They're godsend because, well just a mini background, I've always lived in a tropical country and I grew up using all these harsh anti bacterial soaps for my body, thinking that if I use moisturizing products for my body like, for example, body washes and lotions, I would end up with really sticky skin. And they leave this heavy residue on your skin after. So I've always tried to avoid those. But when I discovered this company, I searched for them online and try them and oh my gosh, like there's never coming back like I wouldn't go back to my old body washes before, because ever since I started using it, it's very, well first of all, this scent is like you're in a mini spa like it's very relaxing, especially if you use it in the evening, and apart from that right after you step out of the shower, your skin feels squeaky clean. But at the same time, you feel that it doesn't strip your skin of its natural barriers or moisture, and in fact, you know you end up with the more glowing skin. And even though it's a very humid country, you live in a tropical country, you don't feel sticky afterwards. It's like the effect of the cleansing effect of this soapberry will stay longer than most body washes and I really appreciate it for that. And then I also started using their body butter, especially in the evening, on the areas of my body that needs more hydration, for example, my elbows, my knees, and of course, my hands. And then I noticed that it doesn't leave that sticky feeling that heavy residue afterwards. And so, yeah, it's very light on the skin, and it maintains the suppleness. It gives that extra barrier protection and moisture. And so, you know, I have nothing but good words to say about these two. I highly recommend that you use them, especially if you're on the sensitive skin type. Because I've always had a sensitive skin and have always suffered from skin asthma. And any kind of harsh ingredients would really react on my skin, but not with these two. Like, I've never had issues. And all it does is just provide the moisture and the cleansing that I need, especially with this one. And yeah, nothing but good words to say you could try them. Try it! You'll never regret it. It's highly recommended. Thank you for watching!
The products feel wonderful on my skin
Hi. My name is Karen and I am giving a review for the company. Tree to tub. I recently found them. I bought one of their products through another company's website and fell in love with it. And so I went on their website to see what else they had. The product that I started off trying was the ginseng green tea Retin on repair night cream. This works fabulous. You only need a tiny little bit. It leaves my skin soft and smooth. I have very sensitive skin and very dry skin. I live in Las Vegas, so it's very dry here. So once I started tried that product, I decided to give the little little sample pack that they have with shampoo and conditioner and lotion. I loved the products, so I ordered full sized products of it. I used the soapbrery for hair shampoo, the Aragn oil for hair conditioner, and I also use the soapberry for body wash. It does not leave my scalp or my skin itchy. Everything. It feels wonderful. I don't have any problems with breakouts. I also use the shea butter for body lavender. I like using that at night before I go to bed because the lavender scent kind of relaxes me and lets me go to sleep easier. I recently tried their shea cocoa, butter, body butter, the Sunkissed Citrus. All of their scents are very, very mild. They're not overpowering, and they don't bother my skin. Ah, lot of scented products I have problems with. But I haven't found any of their products that I have any issues with. And like I said, you don't need a lot of the items. So they did last a long time. I highly recommend this company and it seems like the guys that started it are really fun. And they send you, send you emails telling you about their country company and how it started in Taiwan. And I'm just really thrilled to share this with you. And I hope that you try the product line and love it as much as I do. Thanks. Have a great day!
I love their body wash
Love this body wash. This might be my favorite Tree To Tub product yet, and I've used a lot of them. The smell is lovely, and really helps me enjoy my shower in the morning.