Hydrating Lavender Shampoo for Sensitive Scalp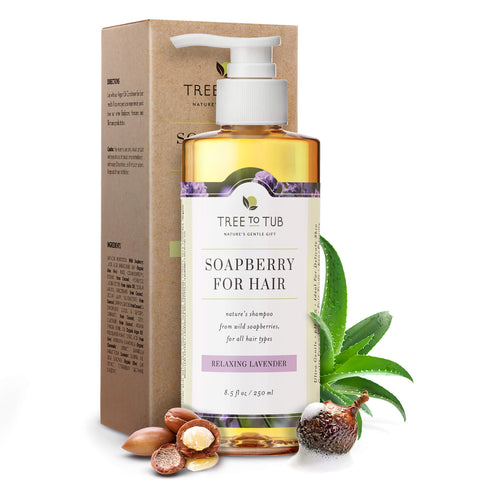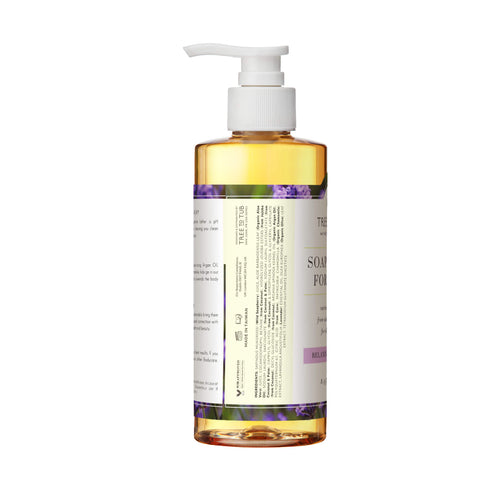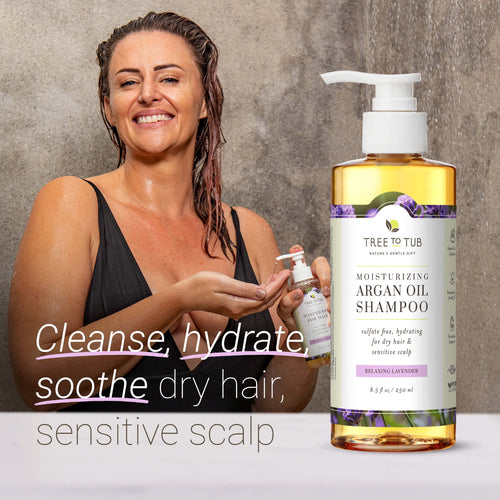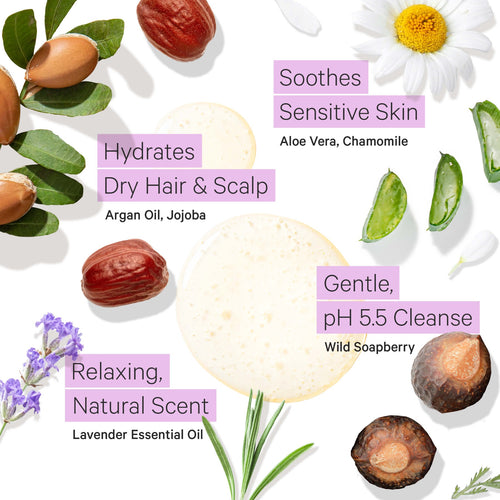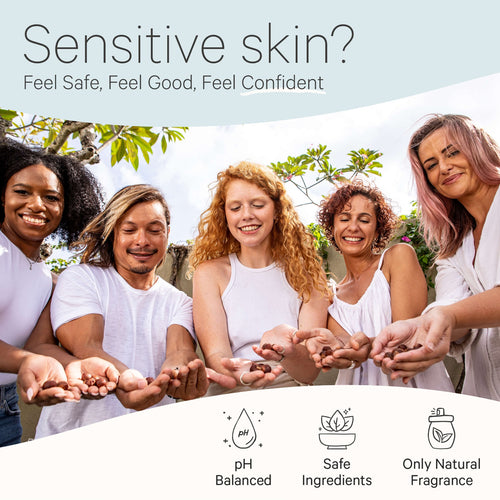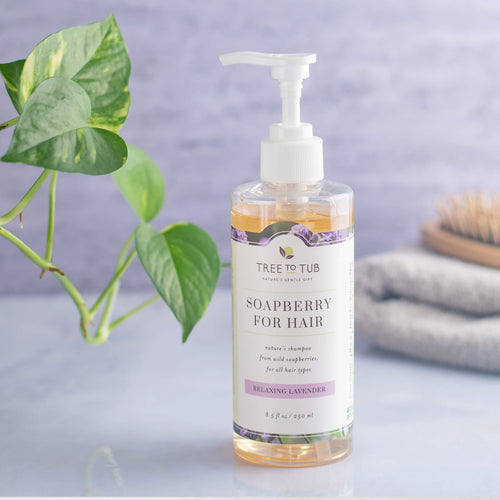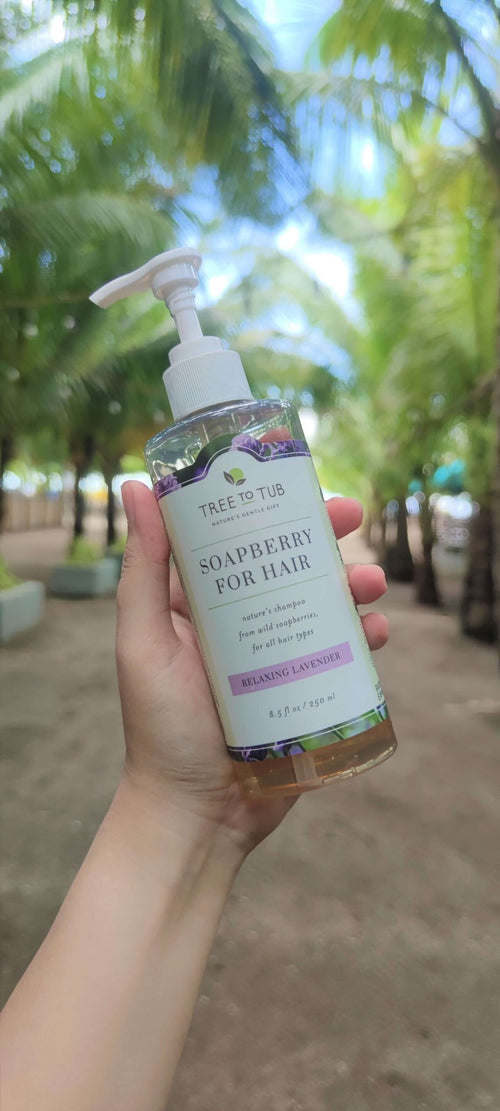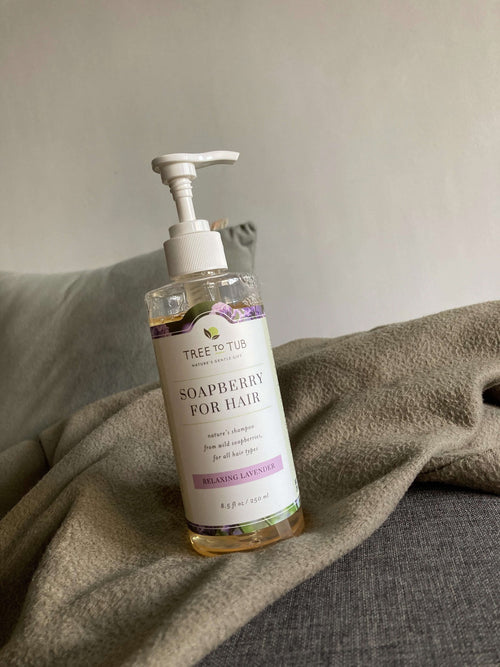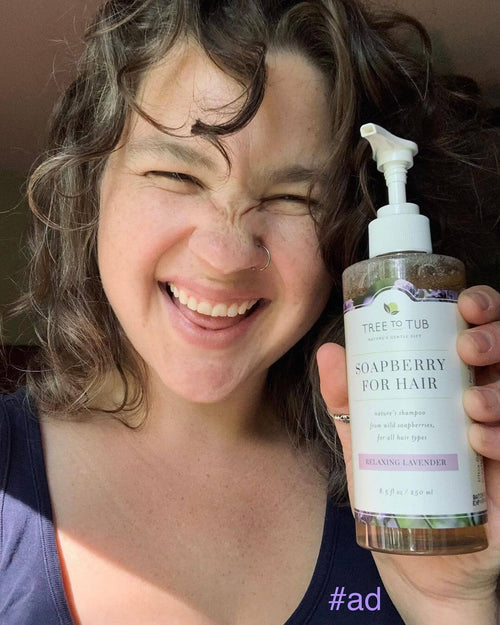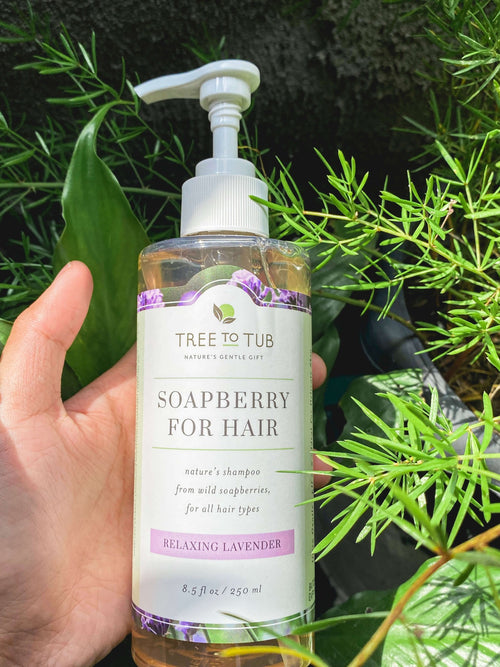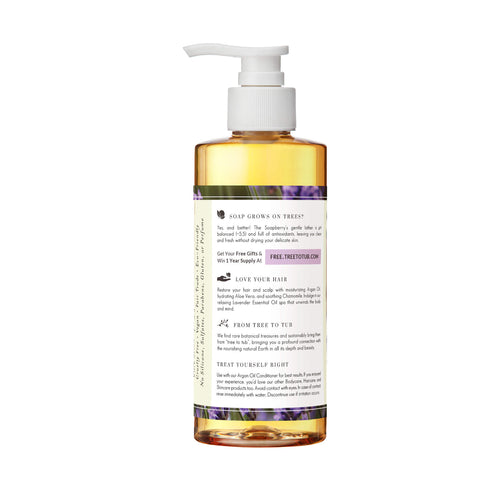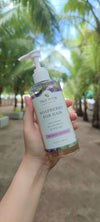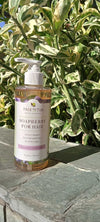 30-DAY SATISFACTION GUARANTEE
Your skin is picky. We know, and we want you to feel safe with us. If your skin doesn't like it, just ask us for free exchanges or a full refund.
Why you'll love it
What it is
Clean Ingredients
Sustainable Packaging
an amazing product
Hello everyone. I came across this product. I mean I was constantly looking for a mild chemical free shampoo as I was facing a postpartum hair fall. I fortunately came across the Tree To Tub. Soapberry shampoo. I also read its contents, and I thought why not? I give this a try and uh it's amazing. It's not only gentle, it's also paraben sulfate uh silicon free, which is required for the water today. And also apart from the stress and tension that we go through, we require this kind of a shampoo, which is a very mild gentle on the scalp as an and we can use this on a daily basis. So this is an amazing product for all you women out there who want to get their hair shampooed on a daily basis without having to worry that you know, it can be harsh on their scalp. Uh it can cause hair green issues. This is amazing. I can't wait to try and just try their shampoo. I can't wait to try their other products, especially their conditioner. So my hair actually feels a lot more gentle and a lot more thicker fuller bouncy without even having to do blow dry my hair or straightening my head. I just feel so moisturized and so nourished in just one or two uses. So I can see the difference right there and I would love to use their other range of products. So thank you so much Tree To Tub for creating this amazing product and can't wait to try all the other products that you'll have, thank you.
The lavender smells amazing
I tried the lavender hair and shampoo conditioner. Well, shampoo and conditioner and I really like the scent. I thought it was very clean and it lathered up really well I was quite surprised! And it was the trial box. The box was really cute, it came with a little nut and I thought that was very nice as an added touch, I've never seen a nut like that before... a soap tree nut and I was thankful that it came with that. I am looking for sustainable products that are more natural because I don't like harsh chemicals, But the scent of that product that I had was just absolutely amazing and just the lather itself, I was quite pleased. And I have a lot of hair, right now it's in a bun. I even told my friends about it. So thankfully, the product that I got is just amazing. Thank you.
It's been such an amazing experience
I recently got the bundle of Tree to Tub relaxing lavender shampoo & conditioner. It was their hydrating shampoo & conditioner. And I have to say this is one of the best purchases that I've made in shampoos and conditioners. One of the reasons is because it is all natural, paraben free, cruelty free. It has amazing ingredients, and right now I am working on getting all of the toxic stuff out of my house. And it's been such amazing experience getting these because I don't have to worry about what is in the ingredients. The smell is just amazing, and it's not perfume me. It's just you could tell that it's natural, so that is a big plus for me, and I definitely will be recommending this to all my family and friends. I will be sharing about it because I believe in this product, and I am so blessed to have discovered it as I was searching for something that I could use and not have to worry about what ingredients are inside of it.
Beautiful smelling eco friendly shampoo
This is beautifully boxed and well presented - you also get a little seed with it that can be used as hand wash a couple of times and you can also plant the inner seed and grow your own soap berry tree - the shampoo smells amazing - it doesn't lather so dont use too much to try and get lather but it rinses out very well and leaves a hint of lavender in your hair once dried - this is a great product and also eco friendly. would make a great gift or treat yourself.
A highly commendable product!
This product is amazing! It leaves my hair clean and soft. You just need a small amount cause it gives a lot of lather and it's gentle for children.. I recommend this product!