Deep Hydration Low + High Molecular Weight Hyaluronic Acid Serum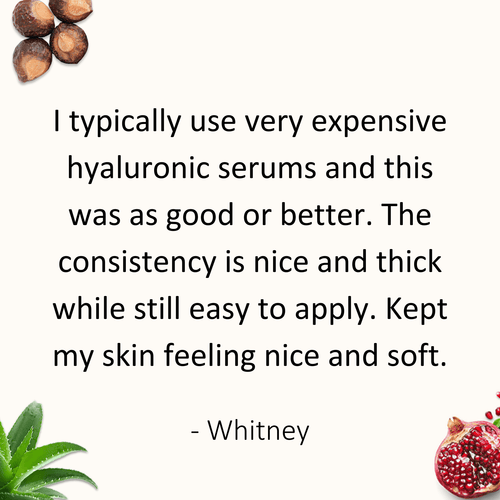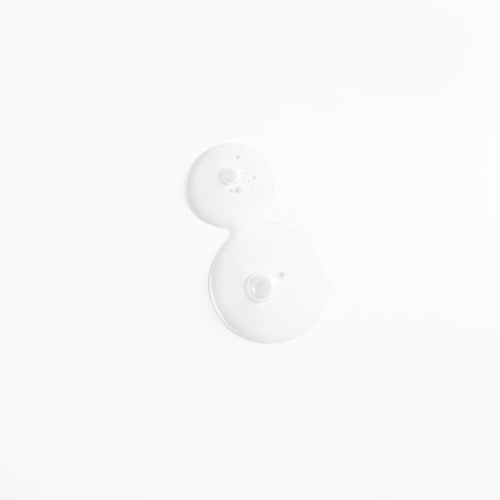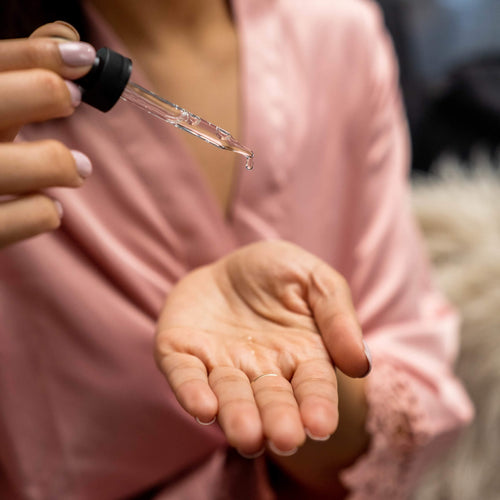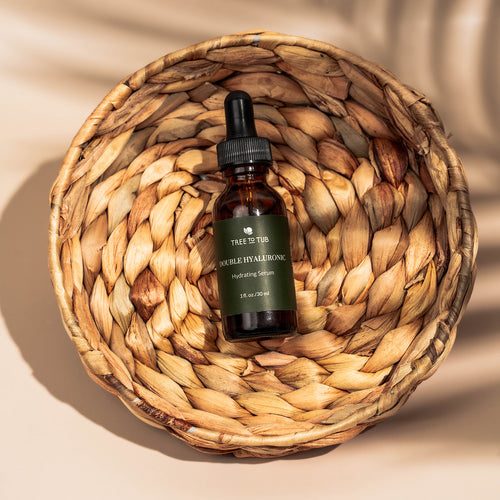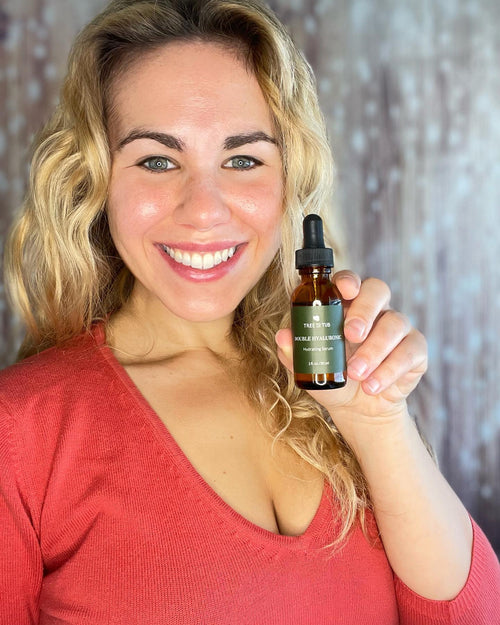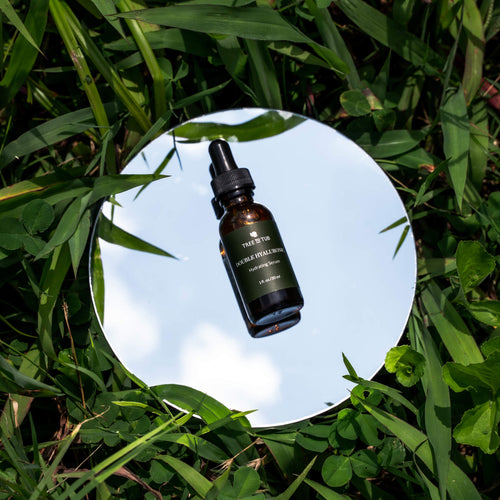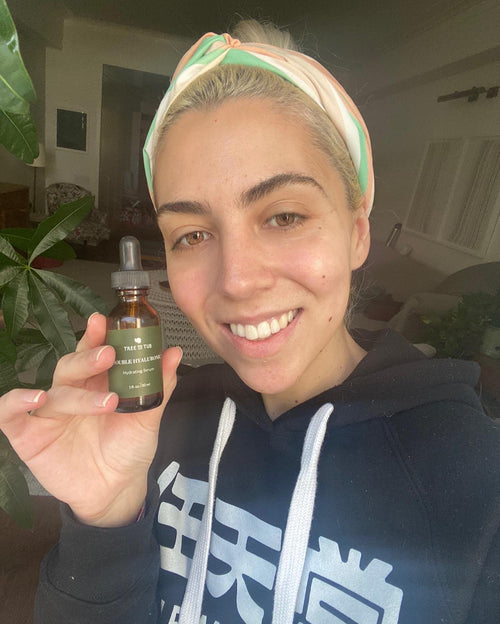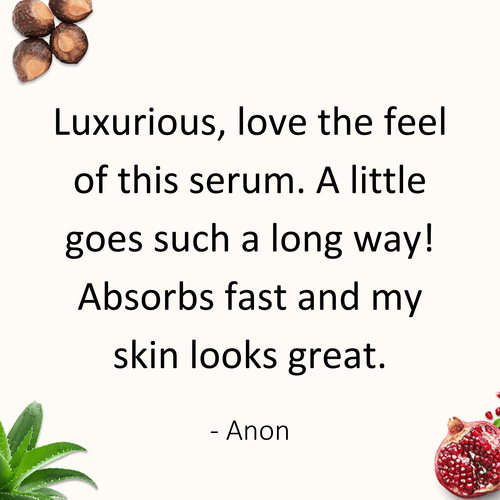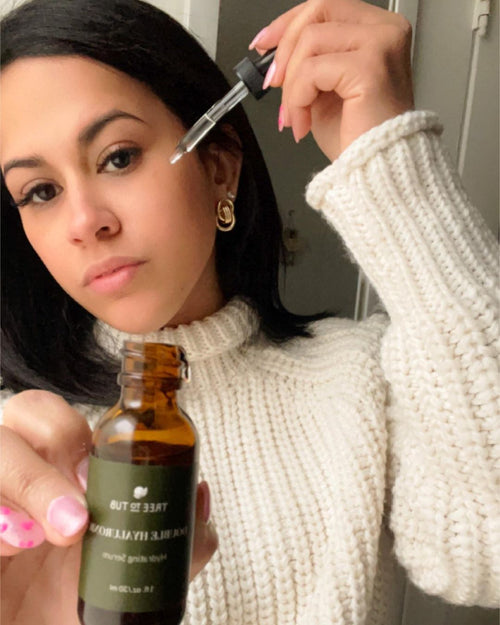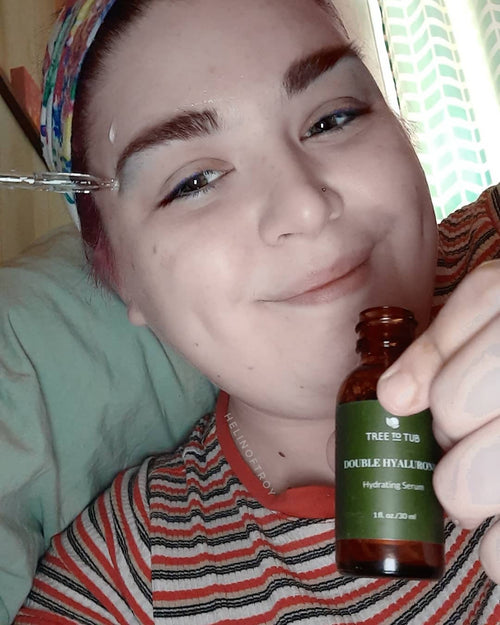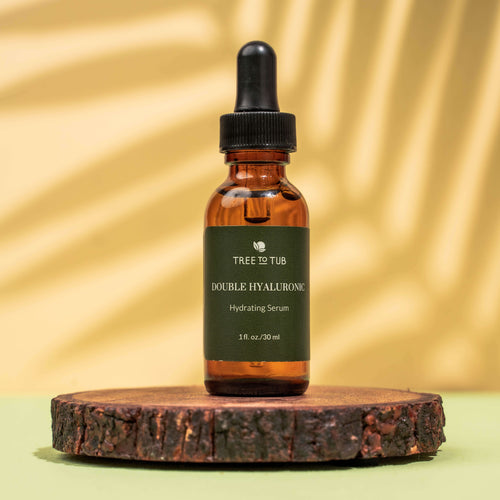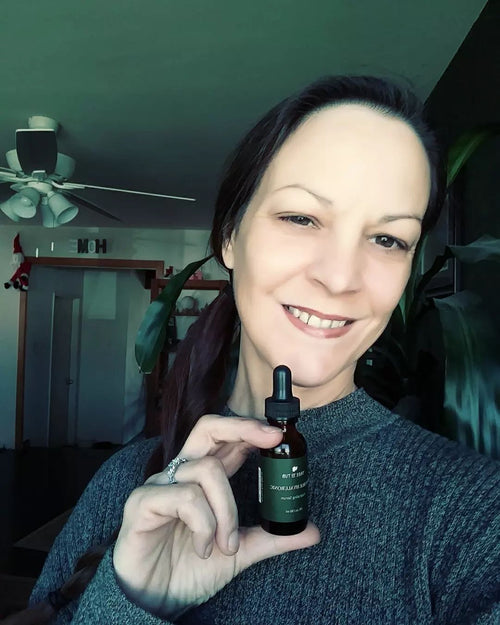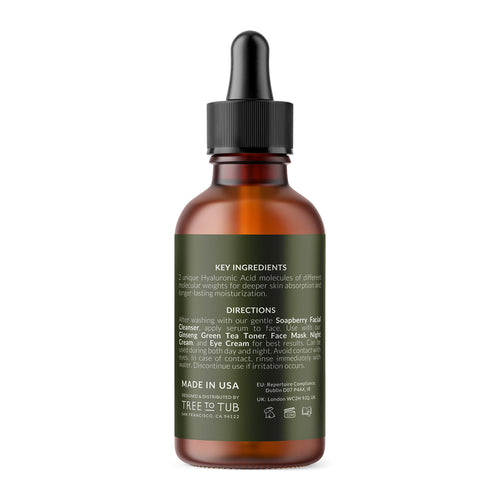 30-DAY SATISFACTION GUARANTEE
Your skin is picky. We know, and we want you to feel safe with us. If your skin doesn't like it, just ask us for free exchanges or a full refund.
Why you'll love it
What it is
Clean Ingredients
Sustainable Packaging
hydrates my skin very well. I never feel greasy or oily
Hi, my name is Diane and I have recently started using the Tree To Tub products on my face. I love them. First thing I tried was the um soap berry for your face. I washed my face with. It has a wonderful scent and wash it morning and evening and it just leaves my skin very moisturized. It's um very mild. And then after that I dry and I use this, it's called Ginseng Green Tea and it's a moisturizer. I love it. It has all their products have such a lovely light scent and I, you know, put it on my face and it just moisturizes my skin. I think it's making my, I have no makeup on right now. It's making my skin um just feel very moisturized and not quite as wrinkled and my pores are a little smaller. Then after the green tea I use uh the ginseng green tea hyaluronic toner. You just spritz it on a couple of times. It's, it just smells wonderful. I love it. And then the last product I use is the double hyaluronic hydration serum and they all go together and it just hydrates my skin very well. I never feel greasy or oily. It just moisturizes my skin and I use it all over my face and down my neck and it is just a wonderful product and I hope you will try their products as well. Thank you. Bye bye
I dig this ha.
I have been trying various hyalauronic acids for years, and this one is by far my favorite. It is inexpensive, does not feel sticky when applied, and is easily absorbed into the skin.
Powerful Moisture
This product is wonderful! After using face wash and toner, it definitely increased the moisture level on my skin and it stayed that way all day. I'm very sensitive and this serum caused me no problems. I was hesitant to order it but I'm glad I did. I love all the Tree to Tub items and use them on my whole body.
i'm reviewing my skin
The visible signs exceeded my expectations! All of their products do the same.
good stuff!
I was so pleased when I discovered Tree to Tub products! My skin is extremely sensitive and they have become my go-to skin care routine. I bought the Quick Absorb Shea Butter Lotion for All Skin Types (Lavender scent), and I can say that it is a great lotion that is easy to apply and absorbs quickly. The scent isn't overpowering either, which is great! I also purchased a few of their face and body products, including the Complete Deep Hydration Regimen, Ginseng Green Tea Anti-Aging Retinol Cream and the Deep Hydrating Body Wash for Dry, Sensitive Skin (Lavender). I am in love with all of these products! I especially love the Double Hyaluronic Deep Hydrating Serum included in the Hydration Regimen, and the Lavender Body Wash. I have always had dry and flaky legs and, after a week of using this body wash, my skin is smooth and hydrated