Gift Cards — Share the Love and Save 5%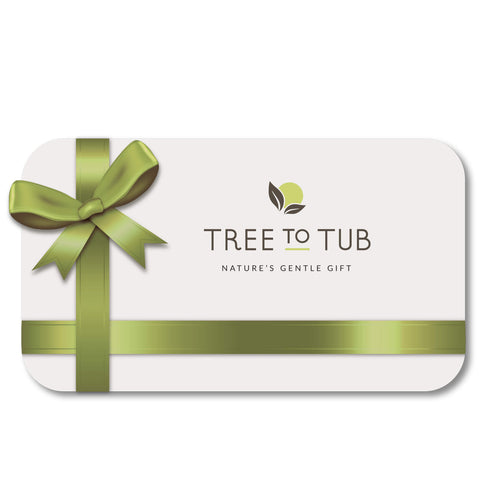 30-DAY SATISFACTION GUARANTEE
Your skin is picky. We know, and we want you to feel safe with us. If your skin doesn't like it, just ask us for free exchanges or a full refund.
Why you'll love it
What it is
Clean Ingredients
Sustainable Packaging
Good for when your not sure what to buy as a gift
My daughter loves Tree to Tub products, I'm never sure what to get her though. This gift card did the trick, the discount is a nice bonus.
Awesome, thanks!!
Appreciate the discount xx
Quick and easy gift
Does what it says on the tin. I got this as a last minute gift for my Mom, she was really happy to be able to choose her own products.
Difficult site
I tried to give a gift larger than $10, since $10 won't even buy a single item. Th e site will only allow $10. That's maddening!
Hi DIANNE,
We're really sorry for the inconvenience, the selection doesn't change from the $10 value, but you can actually select other gift card values like $25 and $50 and cart those. We are in the process of fixing this bug, sorry about this!