Calming Ginseng & Green Tea Toner for Sensitive Skin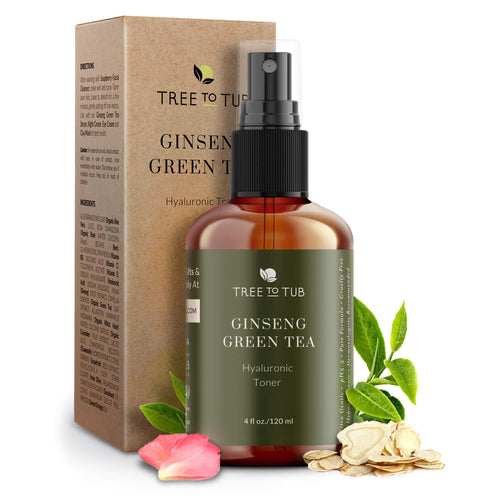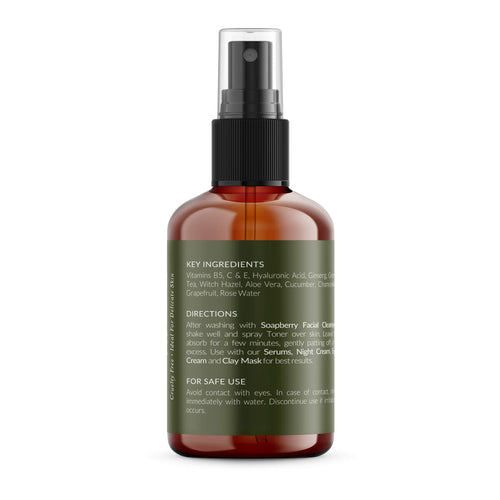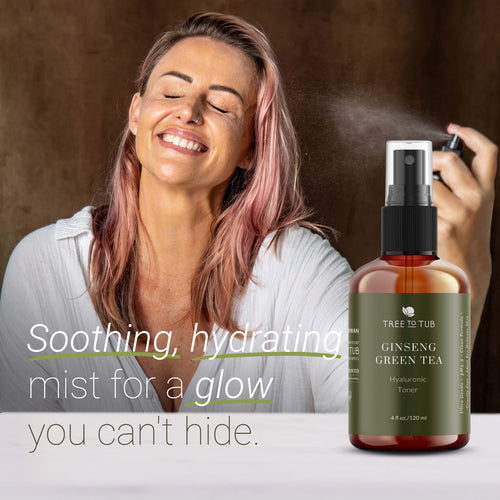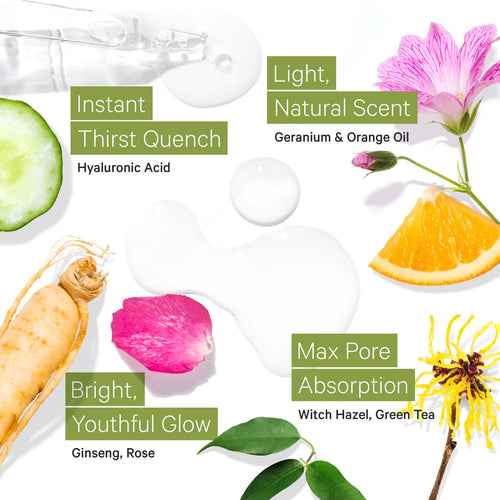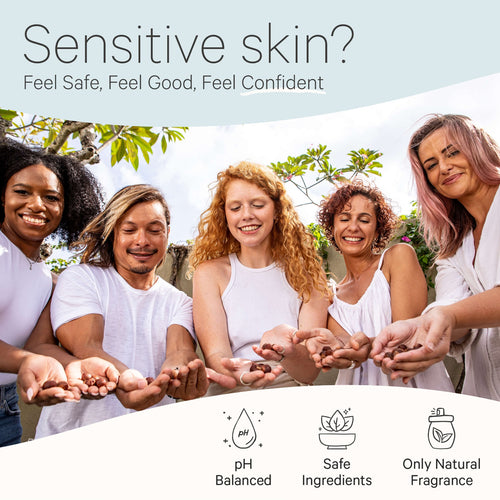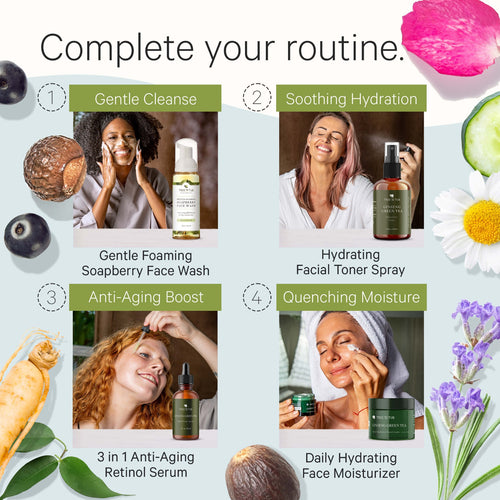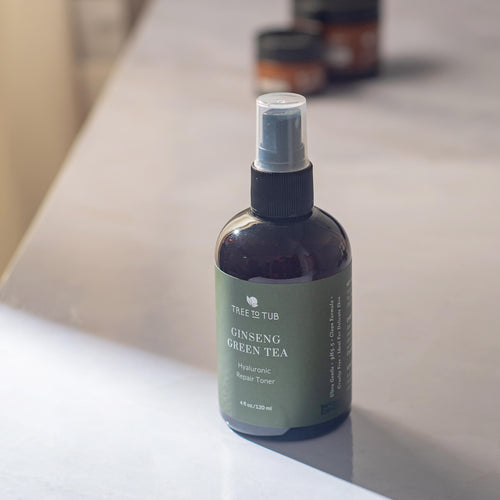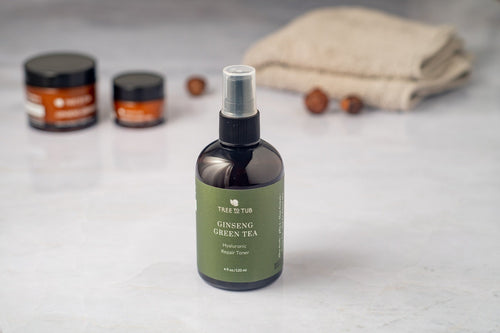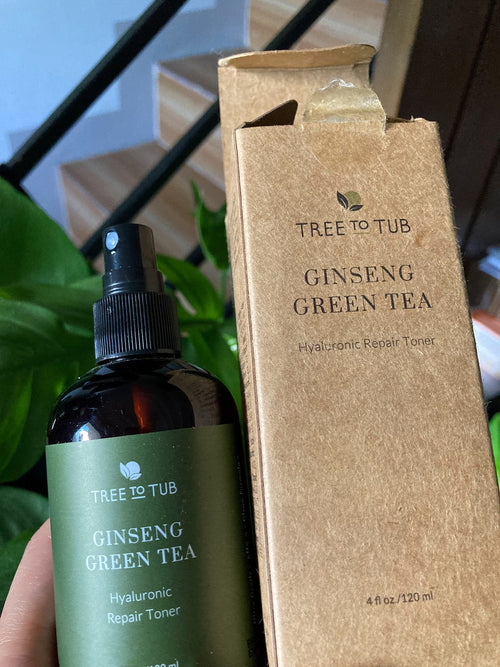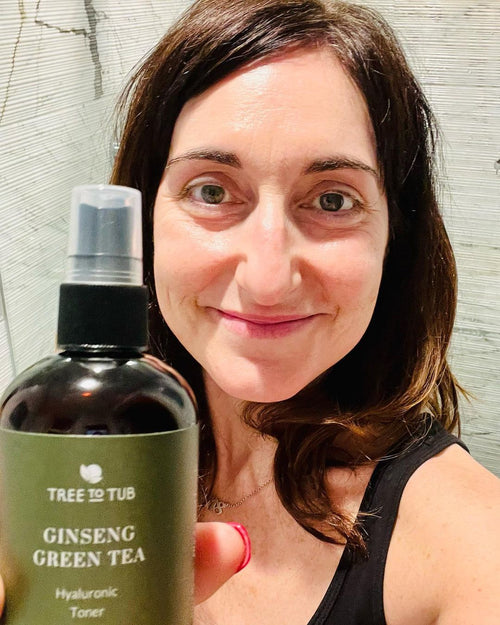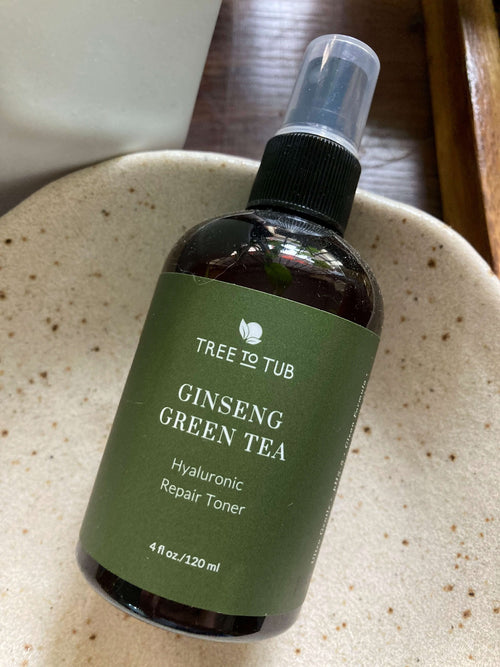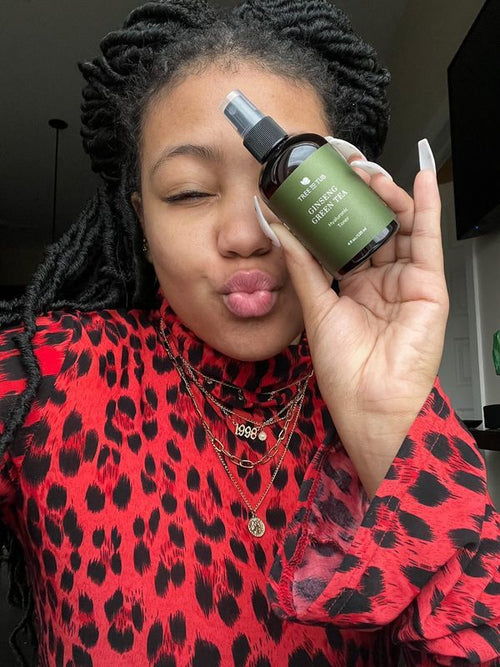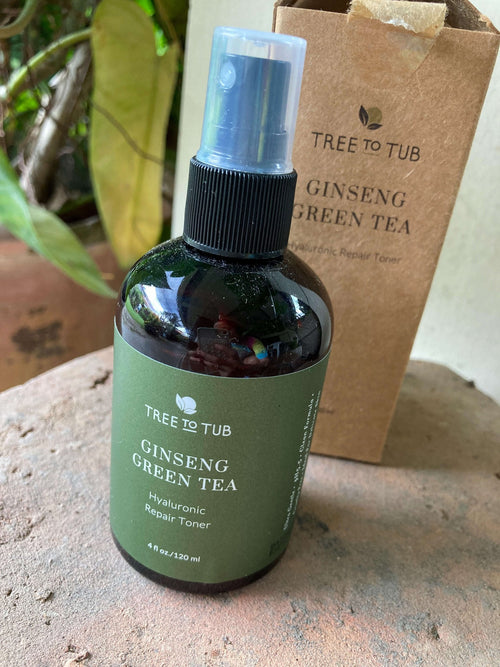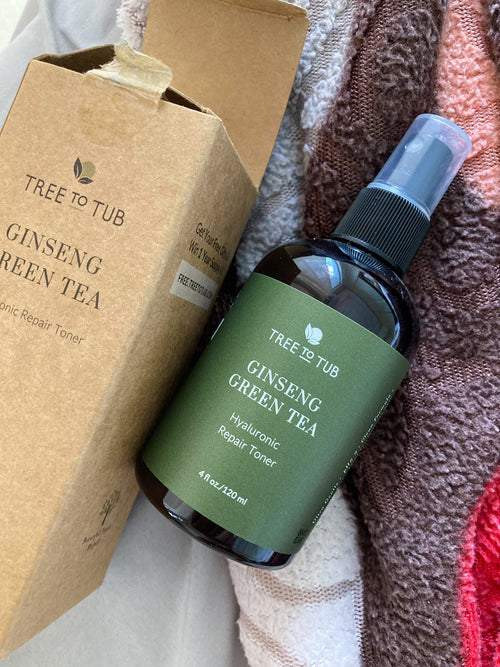 30-DAY SATISFACTION GUARANTEE
Your skin is picky. We know, and we want you to feel safe with us. If your skin doesn't like it, just ask us for free exchanges or a full refund.
Why you'll love it
What it is
Clean Ingredients
Sustainable Packaging
smells wonderful. I love it.
Hi, my name is Diane and I have recently started using the Tree To Tub products on my face. I love them. First thing I tried was the um soap berry for your face. I washed my face with. It has a wonderful scent and wash it morning and evening and it just leaves my skin very moisturized. It's um very mild. And then after that I dry and I use this, it's called Ginseng Green Tea and it's a moisturizer. I love it. It has all their products have such a lovely light scent and I, you know, put it on my face and it just moisturizes my skin. I think it's making my, I have no makeup on right now. It's making my skin um just feel very moisturized and not quite as wrinkled and my pores are a little smaller. Then after the green tea I use uh the ginseng green tea hyaluronic toner. You just spritz it on a couple of times. It's, it just smells wonderful. I love it. And then the last product I use is the double hyaluronic hydration serum and they all go together and it just hydrates my skin very well. I never feel greasy or oily. It just moisturizes my skin and I use it all over my face and down my neck and it is just a wonderful product and I hope you will try their products as well. Thank you. Bye bye
It made my skin so soft and supple
Hi, my name is Angela and I just tried for the first time tree to tub ginseng green tea hyaluronic toner. It made my skin feel so soft and supple and it smelled wonderful. I'll be buying more tree to tub products in the future. Thank you.
Love this brand!
Hey, guys, it's Tamara. I just want a hop on here real quick and do a little review of some products that I started using. The brand is called Tree to Tub, and I've been using this soapberry for face wash in the relaxing lavender scent for almost two months now. I had never heard of this brand until a close friend of mine brought it up. She suffers from Eczema and Psoriasis, and she knew I've been dealing with some skin issues for a really long time and she wanted to help me out. So, I live in the tropics, it's really humid, and there's salt water, like in the air. And it's just a really hard combination between sunscreen and makeup on my face, it was just always reacting, and I got in that cycle of, you know, my face would react. I would put makeup on it and, like the face wash that I was using had a lot of chemicals in it. So it was just really harsh on my skin, and she saw I was just tired of battling with this. I was tired of buying super expensive products that literally are sitting underneath my sink right now and collecting dust. And I just need to break this cycle all around. So she brought up Tree to Tub to me, and I started using this. And my acne, which is normally right here, is completely cleared up and my pores are smaller, which LOVE? And I don't have a cystic acne like I used to down here. So things are really improving. And I wanted to share this product with you because maybe you're going to the same problems I'm having. And what I really love is not only do I look a lot better on the outside, but I feel really good, because this company they are a small brand, this is all natural. It's good for the environment. And they also help small eco reserves in Taiwan, and they just have a really good heart, they're cruelty free. They're vegan, and they're just doing the right thing for the planet. So I feel good all around. I feel really confident. I'm not wearing as much makeup as I used to wear. Um, and I just want to share this with everybody. So, check them out. treetotub.com Soapberry Face Wash. I actually got kind of addicted and now I'm using their Hyaluronic Repair Toner, which is a spray that's superfast just to spritzes on my face and I can follow up with, well I know I got a little crazy, but I also got the Vitamin C Serum for the mornings and then I have the ginseng in green tea one for night repair, and I just feel like a new me. So if you have been suffering with problems like I have and you just want to, like, find a better way out than just tons of harsh chemicals like check this brand out, I hope you like them. And I want everyone to feel as great as I do. So I hope you guys have a great day, take care.
Refreshing
I love the way this toner feels on my skin! I wash my face, dry it, then spritz two or three sprays on my skin. It seems to help my face lotions absorb better. Love the scent, too.
Light and refreshing pick me up
It's light but gives you a refreshing spritz of moisture. Whenever I need a boost of hydration and brightness to my face, this toner works well.
I don't know if it helps my other products absorb into my skin better though. I haven't seen a big difference with or without it in that case.