Ginseng & Green Tea Anti-Aging Retinol Eye Cream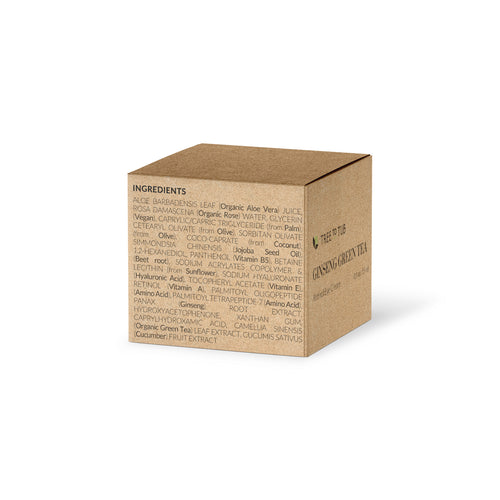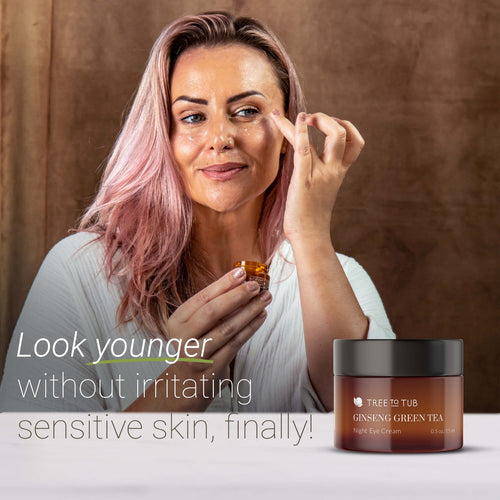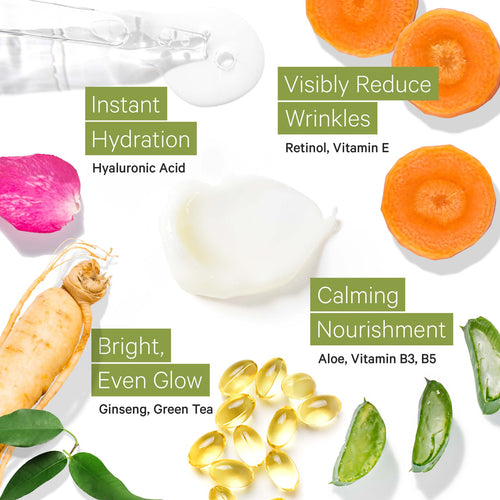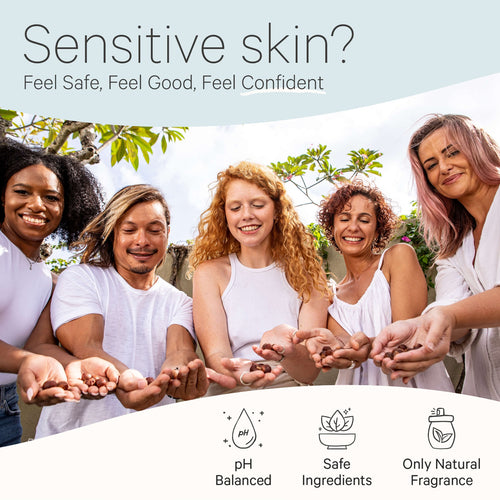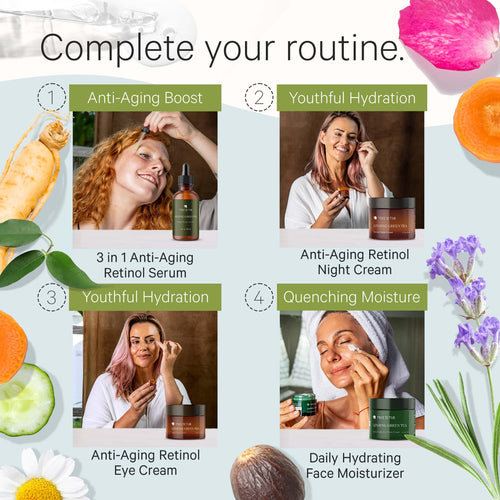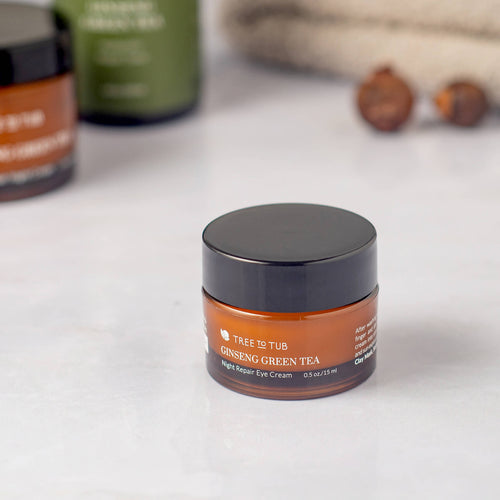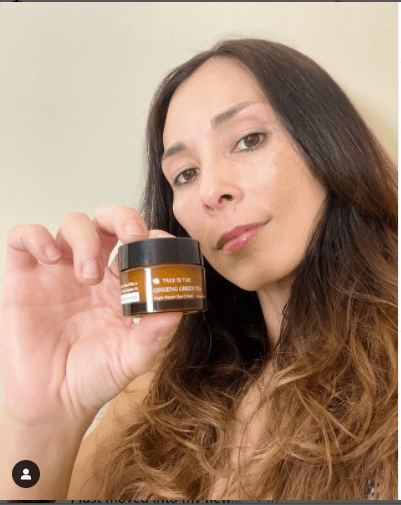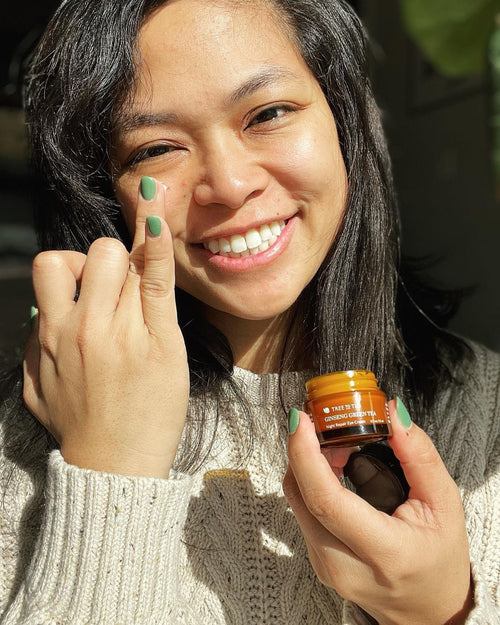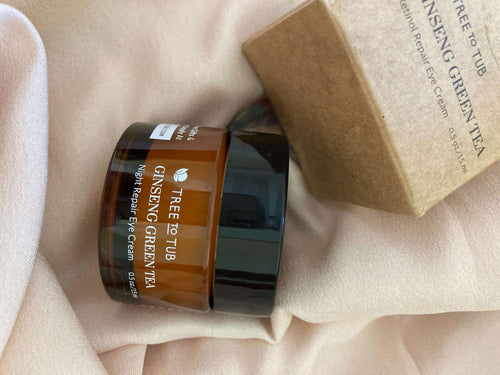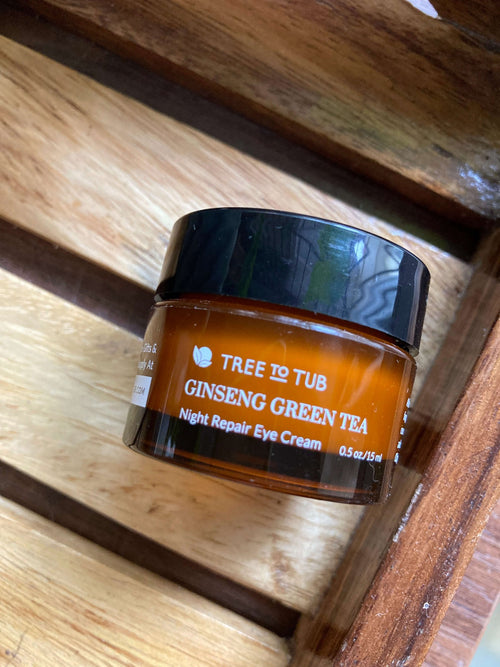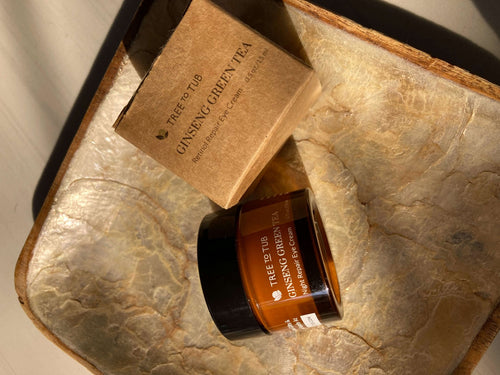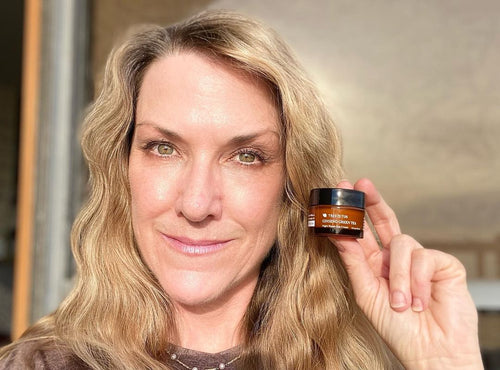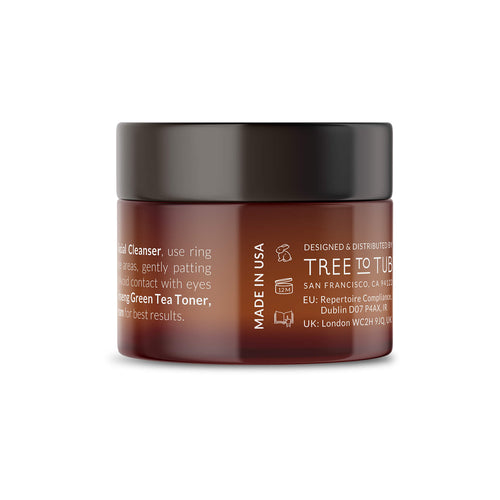 30-DAY SATISFACTION GUARANTEE
Your skin is picky. We know, and we want you to feel safe with us. If your skin doesn't like it, just ask us for free exchanges or a full refund.
Why you'll love it
What it is
Clean Ingredients
Sustainable Packaging
It's non irritating and it's packed with lots of vitamins.
Hi, I am going to do a little video on Tree To Tub. I use several products from Tree To Tub. The first product I use in the shower. Yes. If I can get it up here, is a sunkissed citrus. It is the body, smells great. It helps your dry skin and leaves my skin so soft and healthy.
Then when I'm in the shower, I also have this bottle. It's for the face. It's a soapberry for the face awakening peppermint. This face wash balances my skin. It is very gentle, oil balancing and it's an active cleaner. Um I used to have problematic skin and I'm not having any issues now and it does not dry my face, it's the peppermint. Let's see if I can get it in there.
After cleansing in the shower, then I have I get out and dry off and this is the double hyaluronic serum and it's very hydrating. And this is for wrinkles. I use this every other night and every night. And during the day, I use the triple vitamin C. So the triple vitamin C, I use underneath my makeup, and also at night. And the triple vitamin C has helped my brown spots. I had a brown spot right here and right here. And you can see how that they're very they're getting very, very diminished.
Then at night, I also use the ginseng moisturizer. It helps reduce the appearance of wrinkles. I'm loving this cream. It's not greasy on your skin. Very healthy and moisturizing. It has retinol in it and some retinols are very harsh, but this one is not harsh on your face at all. I use this every night.
Also, every night I use the eye cream with the retinol. Again, it does not hurt your eyes. It's non irritating and it's packed with lots of vitamins.
During the day, I use, like I said, the vitamin C. And I also use a ginseng green tea, um deep hydrating face, very moisturizing again, not drying. And I just put on order the hair. I'm going to try that to see if my hair will get thicker. I do take vitamins for my hair right now and I have been using other products on my hair. Hopefully I'll see even greater results. I have been using the Tree To Tub now for seven months. I'm 63 years old, I think. Um I don't look too bad for 63. I hope this helps you decide if you would like to use Tree To Tub. It's great products and it's all natural, which is great impact with vitamins. Thanks for listening
Enjoy the feel
This eye cream is top-notch! It sinks into my skin so nicely and leaves my peepers feeling silky smooth.
Great item
The product has a pleasant aroma and feel to it. So far, so good!
light as a feather
This product is gentle on the skin, but I haven't had enough time to observe the results.
perfect eye cream for 40-somethings
I'm a big fan of the silky-smooth texture of this product. It feels pure and natural, with only a pleasant, clean scent. I use it day and night, and my under-eye area looks refreshed and moisturized in no time. I'm looking forward to seeing the long-term benefits!