Hydrating Lavender Conditioner with Argan Oil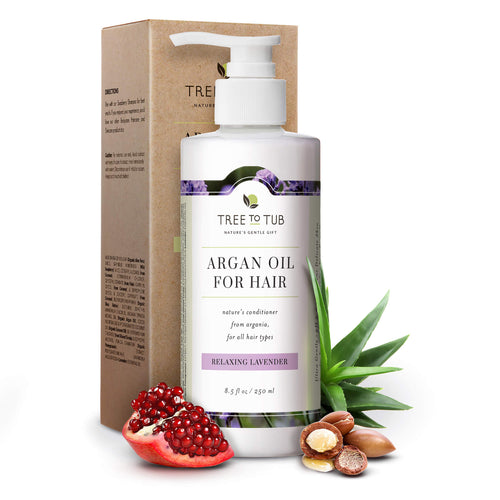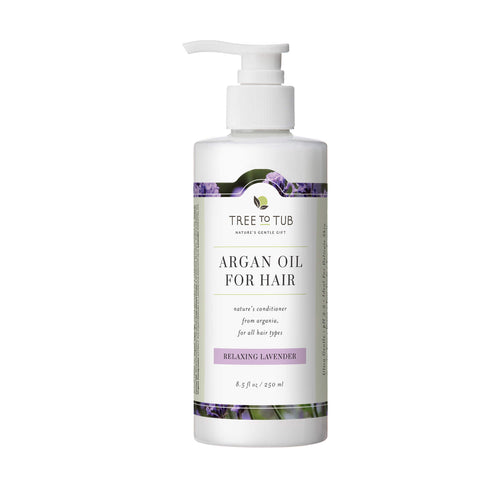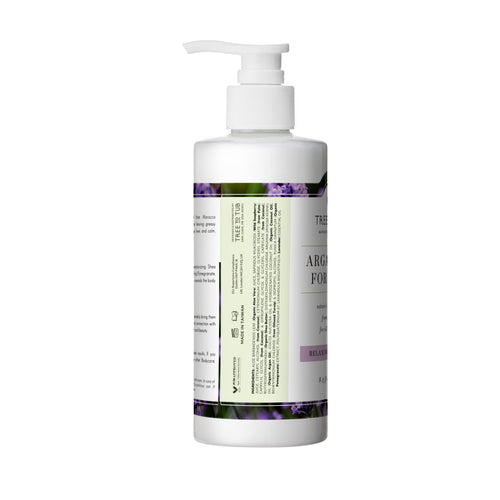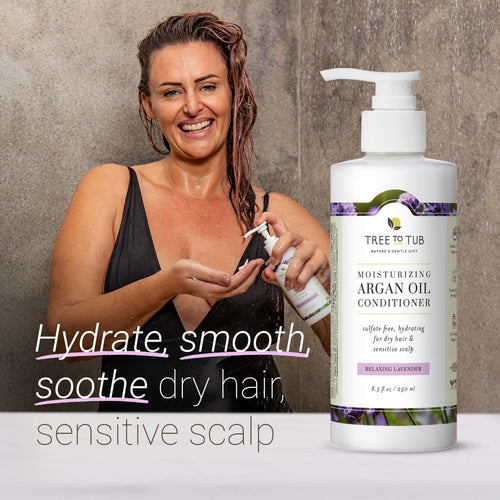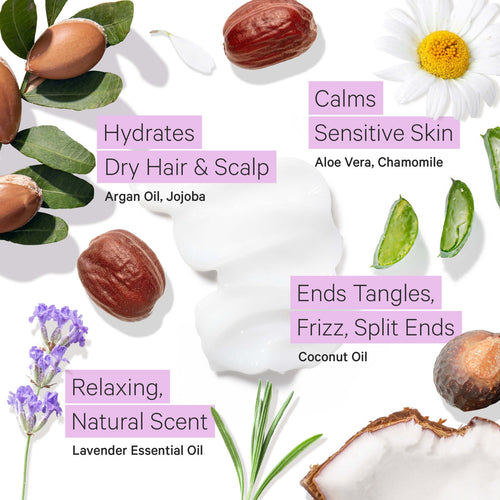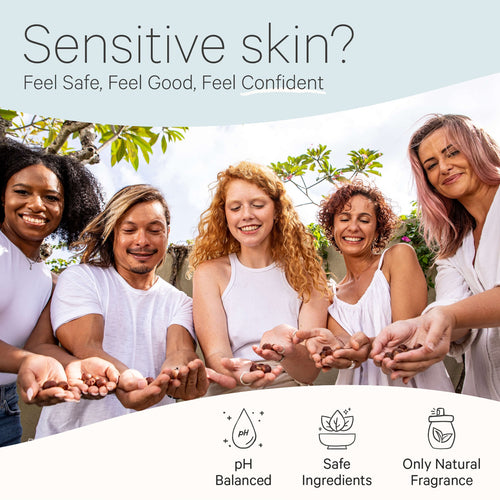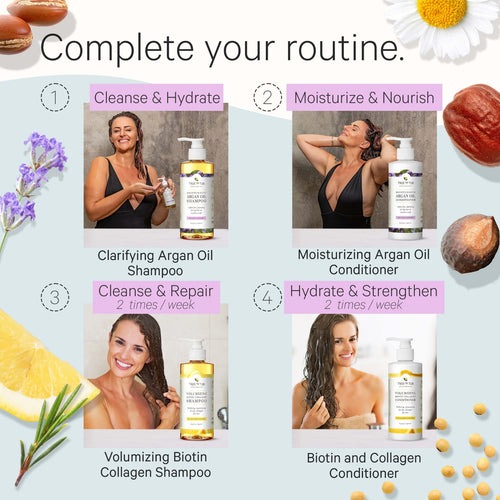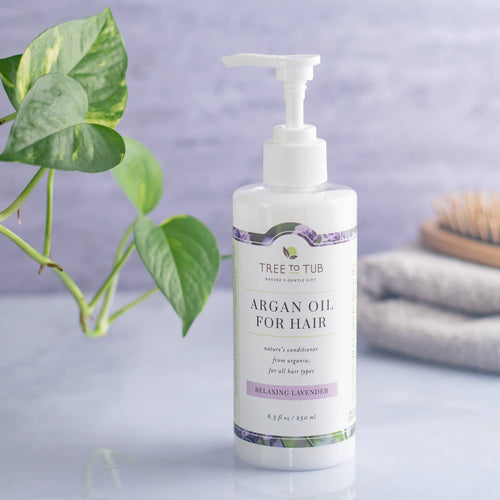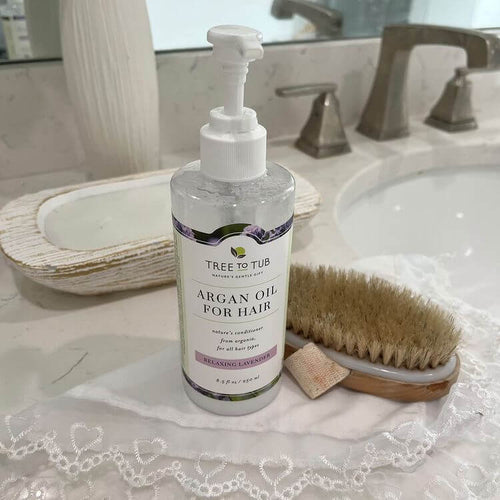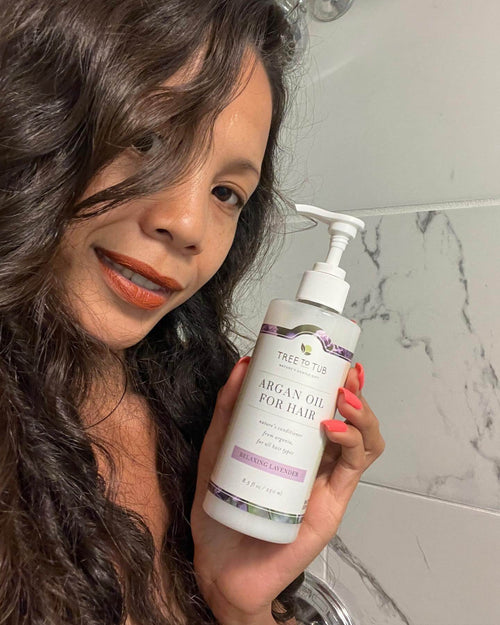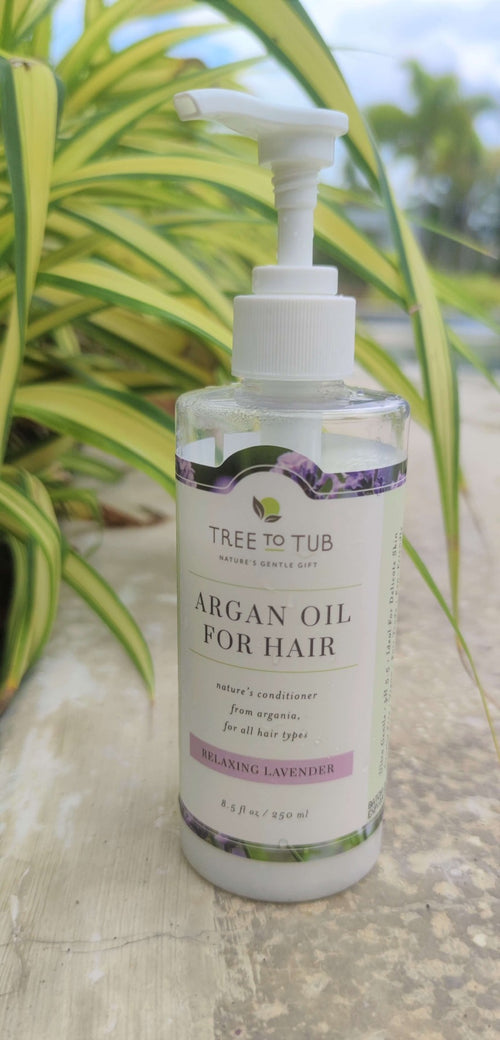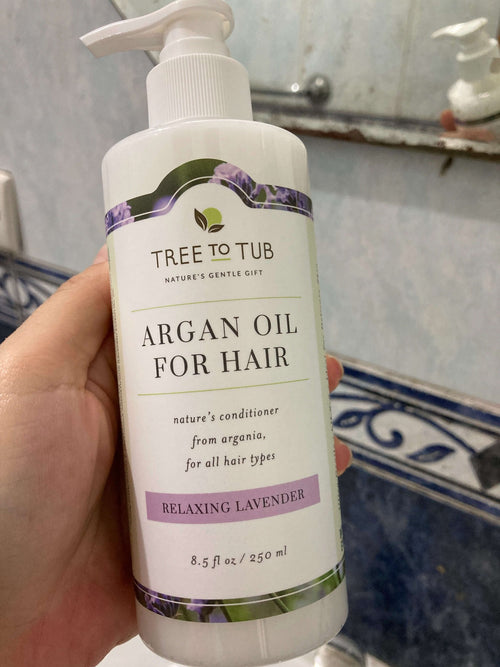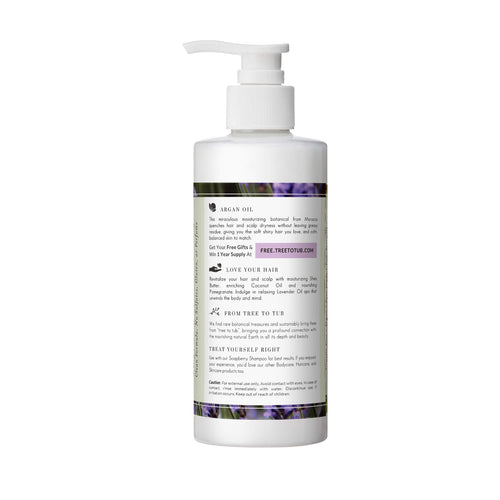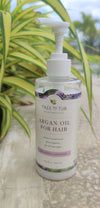 30-DAY SATISFACTION GUARANTEE
Your skin is picky. We know, and we want you to feel safe with us. If your skin doesn't like it, just ask us for free exchanges or a full refund.
Why you'll love it
What it is
Clean Ingredients
Sustainable Packaging
Amazing product
I tried the lavender hair and shampoo conditioner. Well, shampoo and conditioner and I really like the scent. I thought it was very clean and it lathered up really well I was quite surprised! And it was the trial box. The box was really cute, it came with a little nut and I thought that was very nice as an added touch, I've never seen a nut like that before... a soap tree nut and I was thankful that it came with that. I am looking for sustainable products that are more natural because I don't like harsh chemicals, But the scent of that product that I had was just absolutely amazing and just the lather itself, I was quite pleased. And I have a lot of hair, right now it's in a bun. I even told my friends about it. So thankfully, the product that I got is just amazing. Thank you.
One of the best purchases that I've made
I recently got the bundle of Tree to Tub relaxing lavender shampoo & conditioner. It was their hydrating shampoo & conditioner. And I have to say this is one of the best purchases that I've made in shampoos and conditioners. One of the reasons is because it is all natural, paraben free, cruelty free. It has amazing ingredients, and right now I am working on getting all of the toxic stuff out of my house. And it's been such amazing experience getting these because I don't have to worry about what is in the ingredients. The smell is just amazing, and it's not perfume. It's just, you could tell that it's natural, so that is a big plus for me, and I definitely will be recommending this to all my family and friends. I will be sharing about it because I believe in this product, and I am so blessed to have discovered it as I was searching for something that I could use and not have to worry about what ingredients are inside of it.
This one surprised me
I have curly hair and tend to buy products specifically for curly hair, but I thought I'd try this out just to see and I was pleasantly surprised by how moisturizing this conditioner is! This company keeps putting out products that just work for me. It all started with their cleanser and I'm at a point where I hope they give us a natural deodorant and/or body spray, because I trust it would be effective (deodorant) and smell good, since I love the scent of their shower gel.
Hair hair!
I really like this shampoo! It's not a big fragrance, and it doesn't smell bad. It's just not anything too strong. I think this would be great for people who like unscented products.
Great
The soap has a nice, strong smell. It produces a lot of lather, which is great.