Hydrating Lavender Face Wash for Sensitive Skin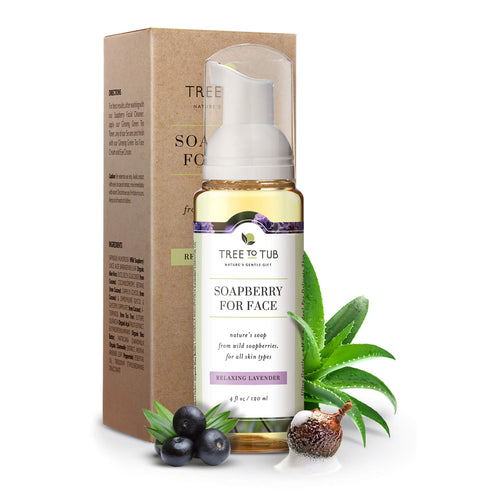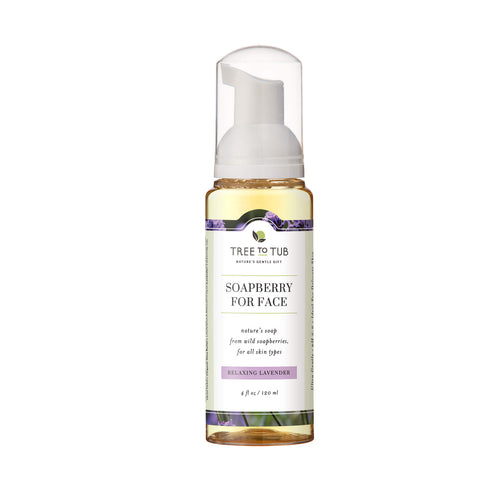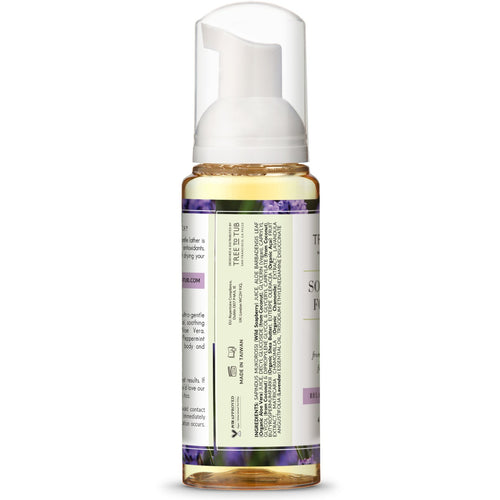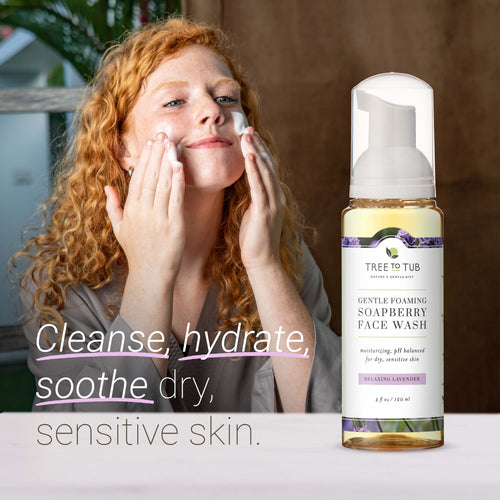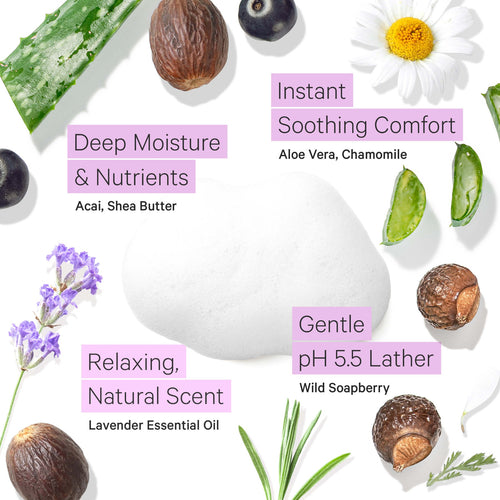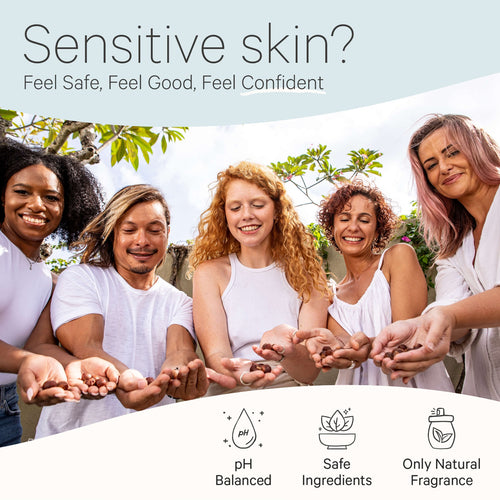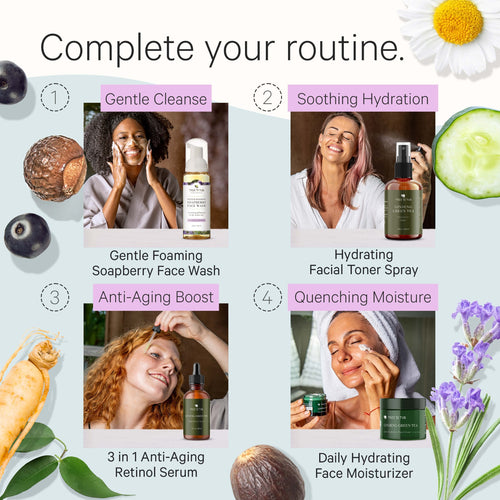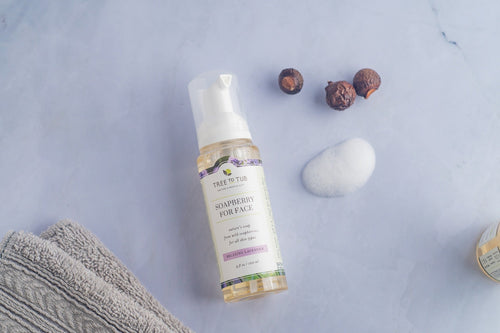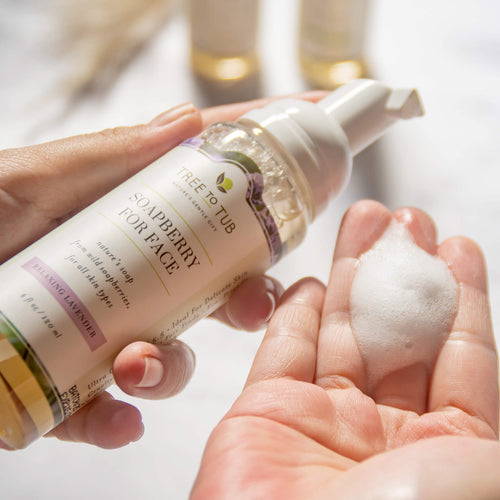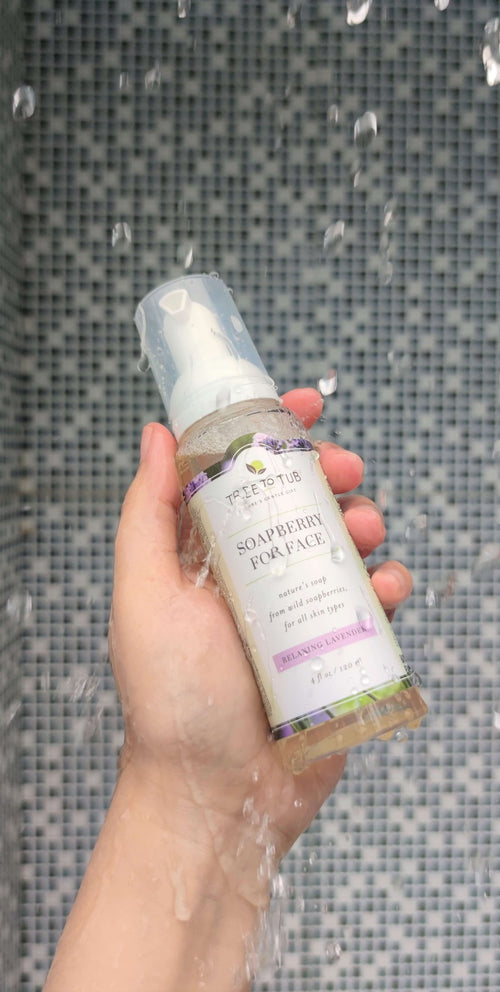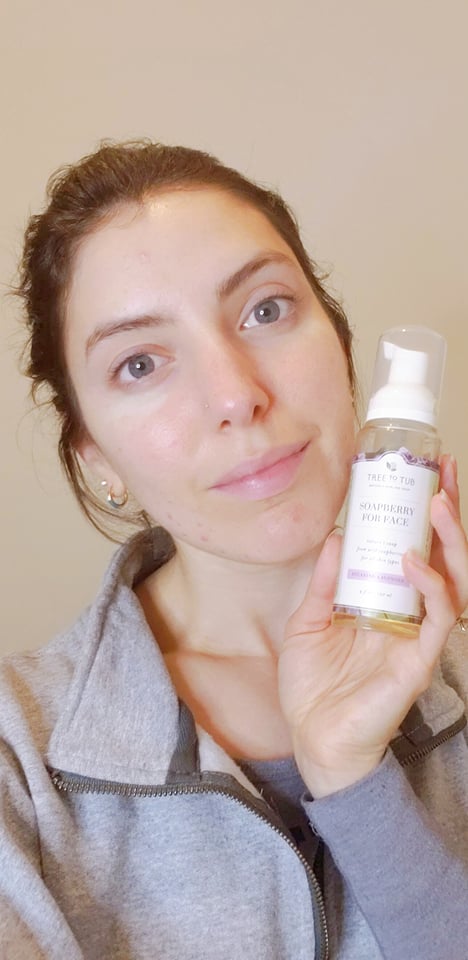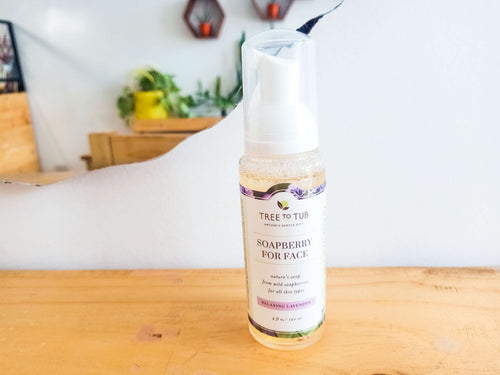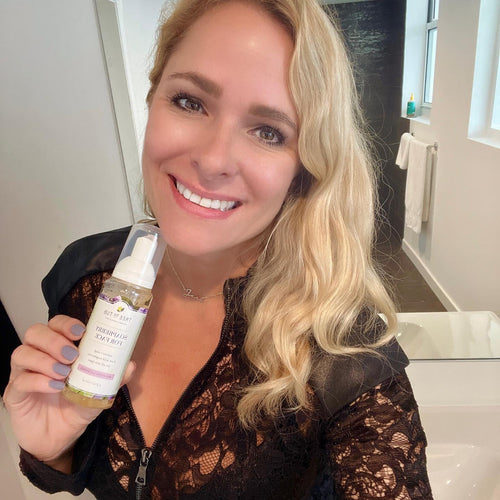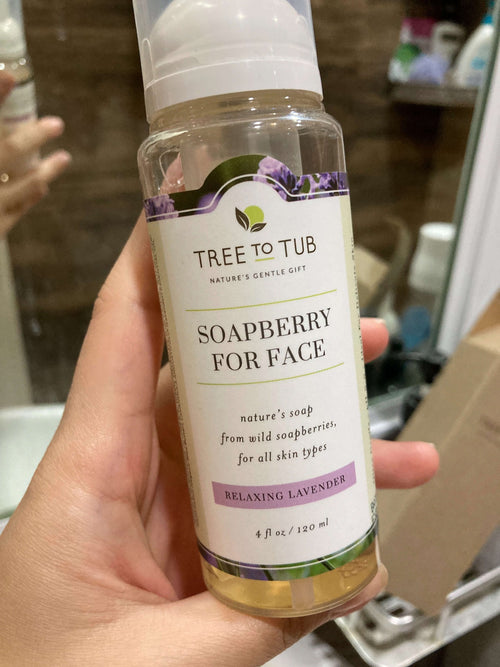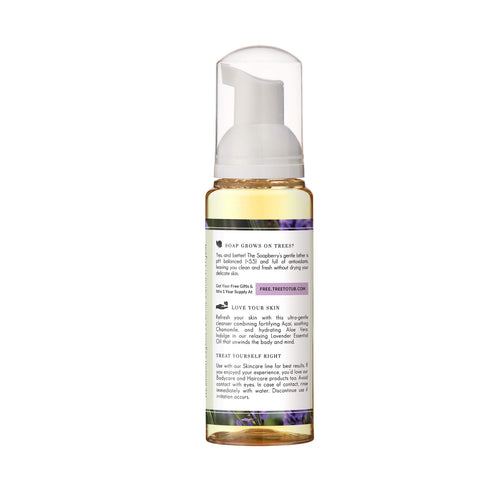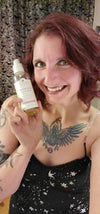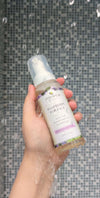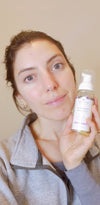 30-DAY SATISFACTION GUARANTEE
Your skin is picky. We know, and we want you to feel safe with us. If your skin doesn't like it, just ask us for free exchanges or a full refund.
Why you'll love it
What it is
Clean Ingredients
Sustainable Packaging
I would definitely recommend this face wash. It changed my life.
Hello guys, I just had to come on here and share my amazing experience with this face wash I have right here. This is what I've been personally using and let me just say I pretty much have allergic reaction to every other face wash I have tried. This one, I do not have a single allergic reaction to, it helped my acne and it made my skin really, really smooth.
I love this product so much, I did end up getting four of them to hand out to my family members. So here I wanna unbox this with you guys just to show you this is one that's brand new. I have not opened this yet guys, I have not opened this yet, so to start off we have the face wash, they made sure to seal it in plastic, so you know it hasn't been tampered with too. I love that, I love that they do that.
The coolest part about this. I thought though was this little seed right here. This little seed is pretty much like a natural bar of soap, now if you read what they say right here um you put it in boiling water for 10 minutes. Cool the berry, remove the seed in the middle and you can use this like a bar of soap. I did. They come with each one like each box has one, so I used one already with my personal one right here, works amazing. I like it. I don't even know how it works. Also on top of that there's a seat in here and you can grow your own plant. Who would have thought about that? I definitely would not have. Overall though I would get this product a 10 out of 10 is the best face wash I have used by far.
If you have really sensitive skin I would definitely recommend this face wash. It changed my life. I can't even say that enough, literally changed my life. That's the one I got in case you guys are wondering. I got the lavender scented one. Oh, it smells absolutely amazing guys. Absolutely amazing.
leaves my skin very moisturized
Hi, my name is Diane and I have recently started using the Tree To Tub products on my face. I love them. First thing I tried was the um soap berry for your face. I washed my face with. It has a wonderful scent and wash it morning and evening and it just leaves my skin very moisturized. It's um very mild. And then after that I dry and I use this, it's called Ginseng Green Tea and it's a moisturizer. I love it. It has all their products have such a lovely light scent and I, you know, put it on my face and it just moisturizes my skin. I think it's making my, I have no makeup on right now. It's making my skin um just feel very moisturized and not quite as wrinkled and my pores are a little smaller. Then after the green tea I use uh the ginseng green tea hyaluronic toner. You just spritz it on a couple of times. It's, it just smells wonderful. I love it. And then the last product I use is the double hyaluronic hydration serum and they all go together and it just hydrates my skin very well. I never feel greasy or oily. It just moisturizes my skin and I use it all over my face and down my neck and it is just a wonderful product and I hope you will try their products as well. Thank you. Bye bye
Gentle and mild
Hi! I live in Nebraska, and it's super dry and cold here. So I've been having issues with "mask-ne" from the pandemic. So I first got the ginseng green tea face cream, and it has significantly helped to clear up some of that acne that I was experiencing. And then I got the soapberry for face wash with the lavender scent, which is pretty gentle and mild. I would definitely recommend these products as they've really been helping my skin clear up.
Love this brand!
Hey, guys, it's Tamara. I just want a hop on here real quick and do a little review of some products that I started using. The brand is called Tree to Tub, and I've been using this soapberry for face wash in the relaxing lavender scent for almost two months now. I had never heard of this brand until a close friend of mine brought it up. She suffers from Eczema and Psoriasis, and she knew I've been dealing with some skin issues for a really long time and she wanted to help me out. So, I live in the tropics, it's really humid, and there's salt water, like in the air. And it's just a really hard combination between sunscreen and makeup on my face, it was just always reacting, and I got in that cycle of, you know, my face would react. I would put makeup on it and, like the face wash that I was using had a lot of chemicals in it. So it was just really harsh on my skin, and she saw I was just tired of battling with this. I was tired of buying super expensive products that literally are sitting underneath my sink right now and collecting dust. And I just need to break this cycle all around. So she brought up Tree to Tub to me, and I started using this. And my acne, which is normally right here, is completely cleared up and my pores are smaller, which LOVE? And I don't have a cystic acne like I used to down here. So things are really improving. And I wanted to share this product with you because maybe you're going to the same problems I'm having. And what I really love is not only do I look a lot better on the outside, but I feel really good, because this company they are a small brand, this is all natural. It's good for the environment. And they also help small eco reserves in Taiwan, and they just have a really good heart, they're cruelty free. They're vegan, and they're just doing the right thing for the planet. So I feel good all around. I feel really confident. I'm not wearing as much makeup as I used to wear. Um, and I just want to share this with everybody. So, check them out. treetotub.com Soapberry Face Wash. I actually got kind of addicted and now I'm using their Hyaluronic Repair Toner, which is a spray that's superfast just to spritzes on my face and I can follow up with, well I know I got a little crazy, but I also got the Vitamin C Serum for the mornings and then I have the ginseng in green tea one for night repair, and I just feel like a new me. So if you have been suffering with problems like I have and you just want to, like, find a better way out than just tons of harsh chemicals like check this brand out, I hope you like them. And I want everyone to feel as great as I do. So I hope you guys have a great day, take care.
Tree To Tub's Biggest Fan!
Hi, My name is Meg and I think I'm officially Tree To Tub's Biggest fan. I use a lot of their products, and I wanted to tell you about some of their products that I absolutely love. I used these three products in the morning in the shower and the shampoo and the conditioner moisturizes and cleans my hair without any harsh chemicals. I love their body wash that also doubles as a shave cream. These three are all in awakening Peppermint. They're my favorite scent for the morning. I find it really wakes me up and energizes me for my day, it's a little bit tingly. So those are my my must haves in the morning in the shower. I love their moisturizer in their serum in the morning for hydrating my face at night. I prefer their lavender, that relaxing lavender scent for cleaning my face. And these there are skin care products. Really, they absorbed quickly. There are no harsh chemicals, but my absolute favorite product, my new favorite product right now Is their shea butter hand cream. I love how quickly absorbs on my hands, and it really makes them soft. It helps with the eczema. It absorbs quickly. Smells wonderful. So I love to smooth that on at night, gets me ready to go to bed. They're some of the products that I use in some of the reasons that I love them. I hope you consider using them as well. Thank you.