Lavender Shampoo and Conditioner for Sensitive Scalp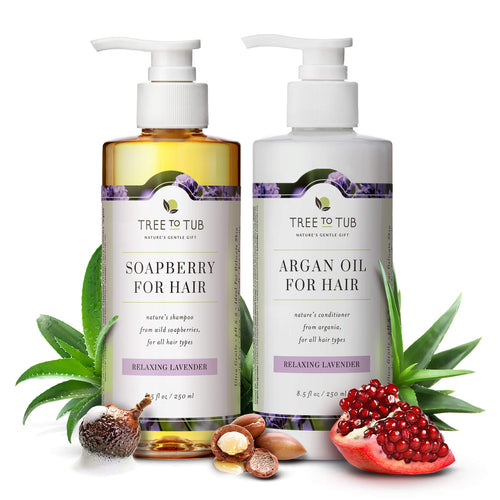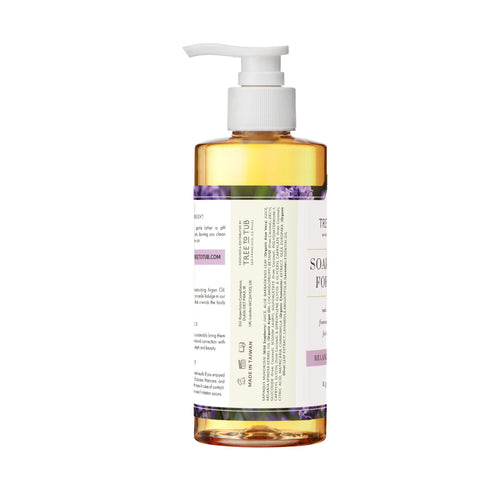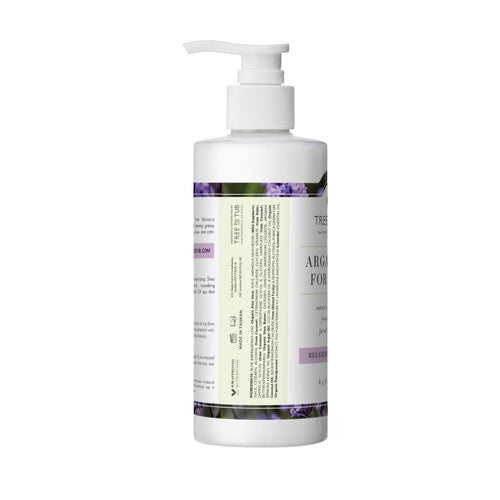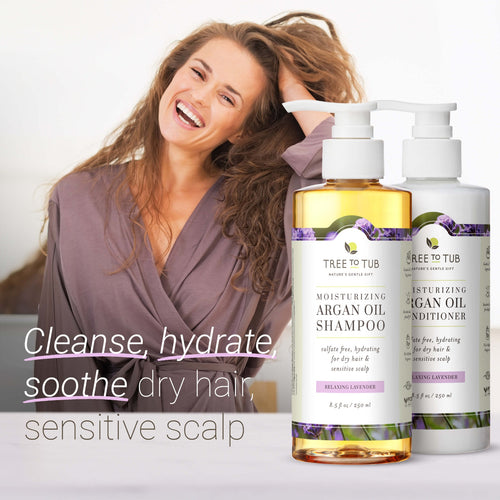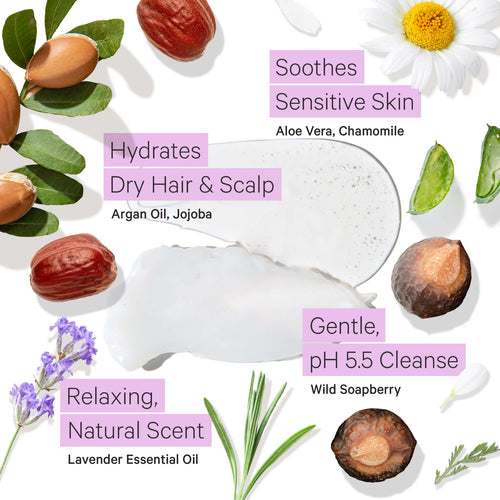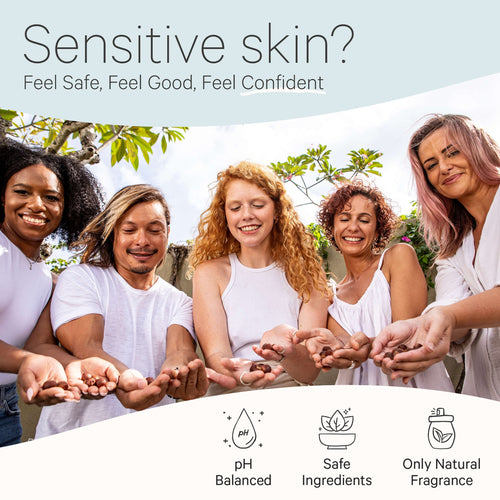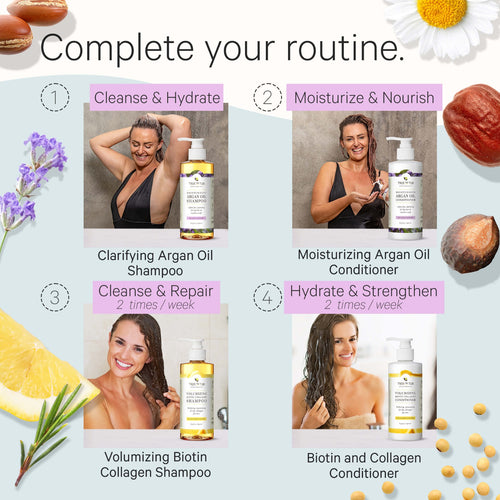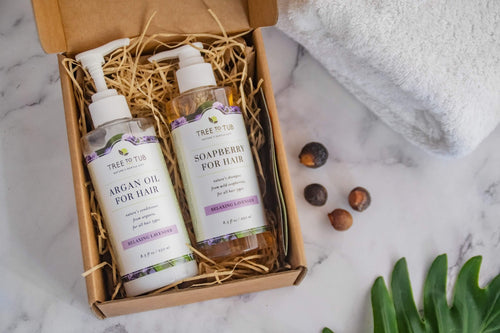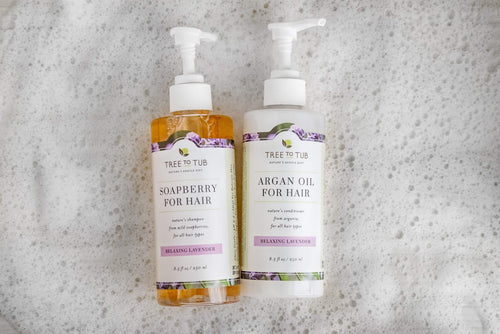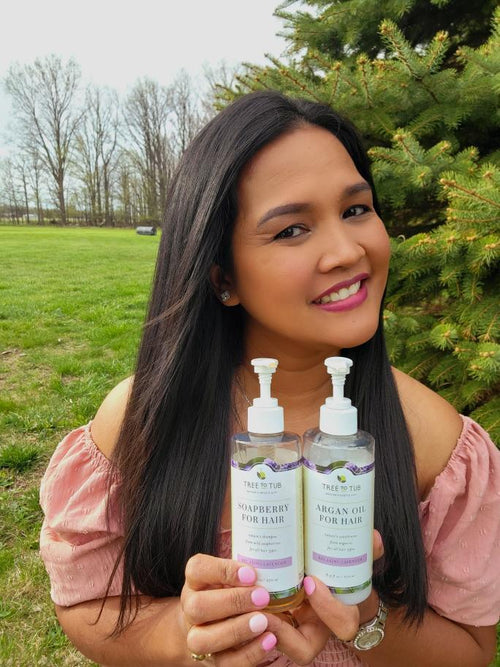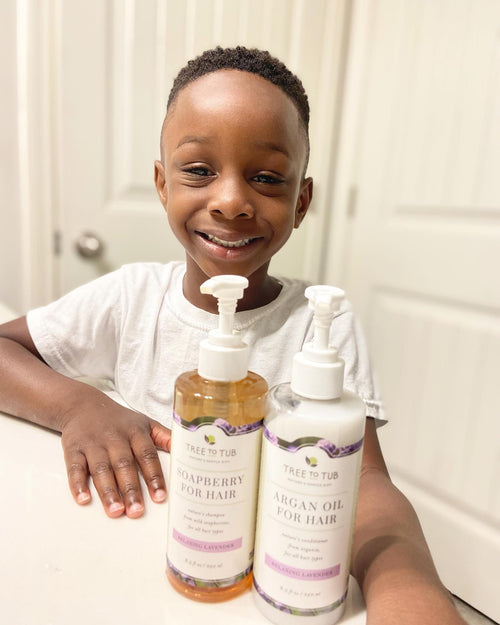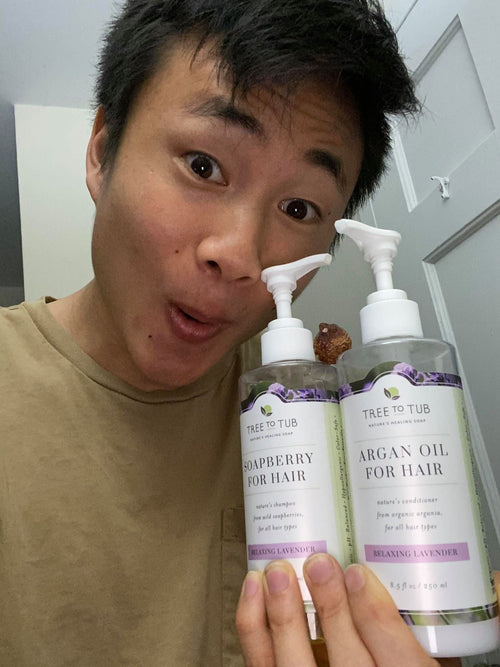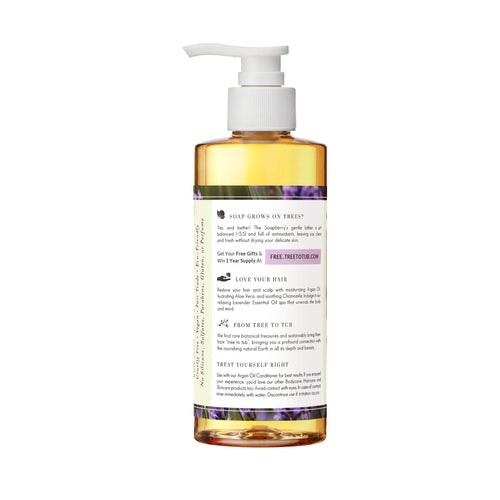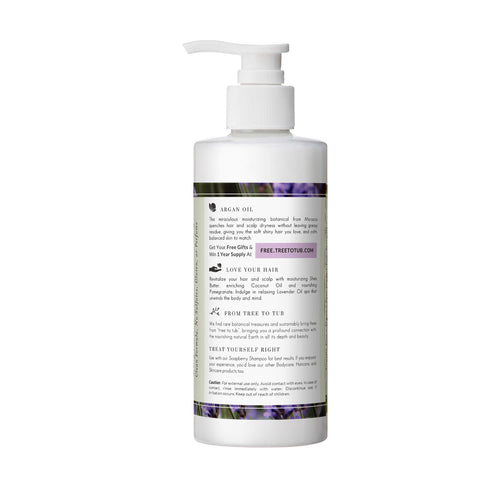 30-DAY SATISFACTION GUARANTEE
Your skin is picky. We know, and we want you to feel safe with us. If your skin doesn't like it, just ask us for free exchanges or a full refund.
Why you'll love it
What it is
Clean Ingredients
Sustainable Packaging
The products feel wonderful on my skin
Hi. My name is Karen and I am giving a review for the company. Tree to tub. I recently found them. I bought one of their products through another company's website and fell in love with it. And so I went on their website to see what else they had. The product that I started off trying was the ginseng green tea Retin on repair night cream. This works fabulous. You only need a tiny little bit. It leaves my skin soft and smooth. I have very sensitive skin and very dry skin. I live in Las Vegas, so it's very dry here. So once I started tried that product, I decided to give the little little sample pack that they have with shampoo and conditioner and lotion. I loved the products, so I ordered full sized products of it. I used the soapbrery for hair shampoo, the Aragn oil for hair conditioner, and I also use the soapberry for body wash. It does not leave my scalp or my skin itchy. Everything. It feels wonderful. I don't have any problems with breakouts. I also use the shea butter for body lavender. I like using that at night before I go to bed because the lavender scent kind of relaxes me and lets me go to sleep easier. I recently tried their shea cocoa, butter, body butter, the Sunkissed Citrus. All of their scents are very, very mild. They're not overpowering, and they don't bother my skin. Ah, lot of scented products I have problems with. But I haven't found any of their products that I have any issues with. And like I said, you don't need a lot of the items. So they did last a long time. I highly recommend this company and it seems like the guys that started it are really fun. And they send you, send you emails telling you about their country company and how it started in Taiwan. And I'm just really thrilled to share this with you. And I hope that you try the product line and love it as much as I do. Thanks. Have a great day!
The scent is absolutely amazing
I tried the lavender hair and shampoo conditioner. Well, shampoo and conditioner and I really like the scent. I thought it was very clean and it lathered up really well I was quite surprised! And it was the trial box. The box was really cute, it came with a little nut and I thought that was very nice as an added touch, I've never seen a nut like that before... a soap tree nut and I was thankful that it came with that. I am looking for sustainable products that are more natural because I don't like harsh chemicals, But the scent of that product that I had was just absolutely amazing and just the lather itself, I was quite pleased. And I have a lot of hair, right now it's in a bun. I even told my friends about it. So thankfully, the product that I got is just amazing. Thank you.
One of the best purchases that I've made in shampoos and conditioners
I recently got the bundle of Tree To Tub relaxing lavender shampoo & conditioner. It was their hydrating shampoo and conditioner. And I have to say this is one of the best purchases that I've made in shampoos and conditioners. One of the reasons is because it is all natural, paraben free, cruelty free. It has amazing ingredients, and right now I am working on getting all of the toxic stuff out of my house. And it's been such amazing experience getting these because I don't have to worry about what is in the ingredients. The smell is just amazing, and it's not perfume me. It's just you could tell that it's natural, so that is a big plus for me, and I definitely will be recommending this to all my family and friends. I will be sharing about it because I believe in this product, and I am so blessed to have discovered it as I was searching for something that I could use and not have to worry about what ingredients are inside of it.
Amazing money saver
I used shampoo and conditioner on a daily basis. After switching to Tree to Tub I only need to use shampoo and conditioner once a week. Not only do I save a lot of money but my hair looks much healthier! Cara
Just perfect
my fine hair and sensitive scalp benefited tremendously from this shampoo and conditioner set. It's gentle in all aspects and added extra bounce and volume. The scent is subtle, just perfect. I am so grateful.