Refreshing Peppermint Body Wash for Sensitive Skin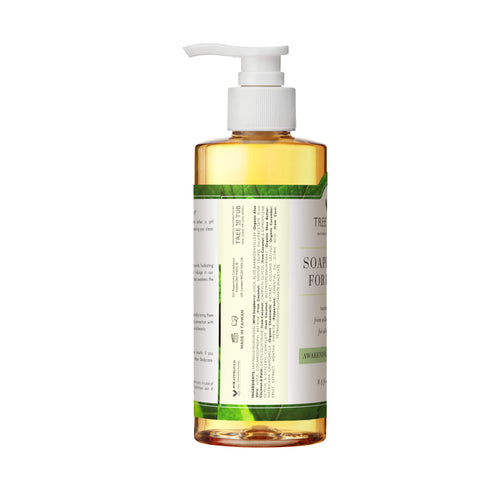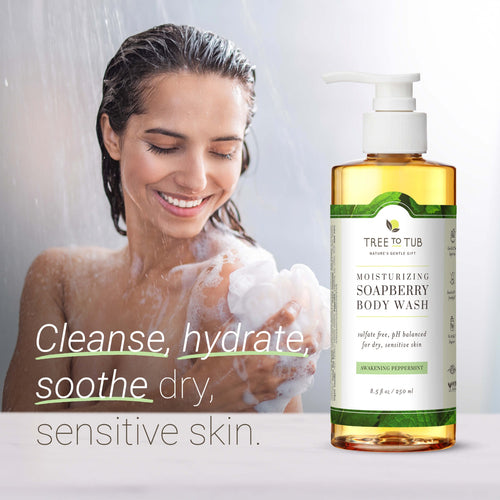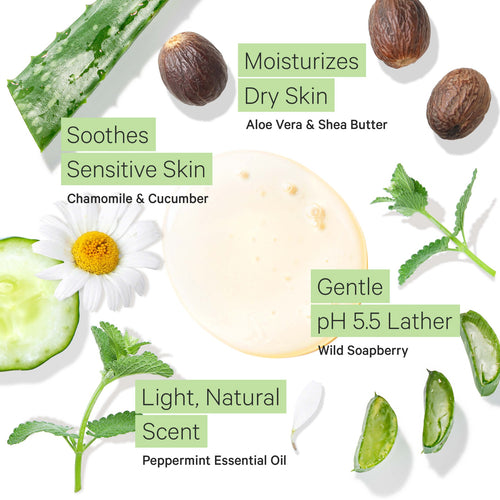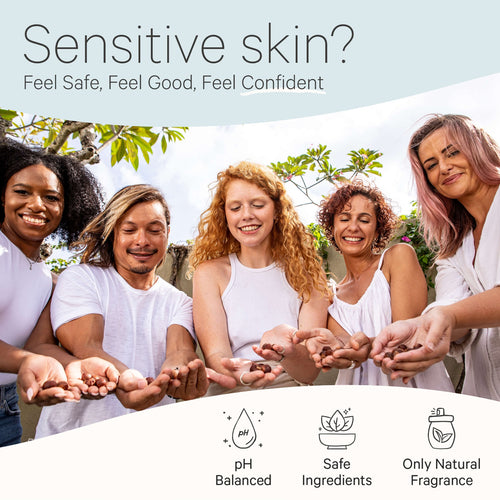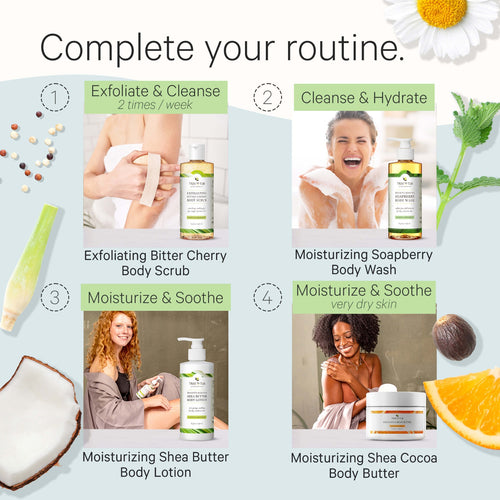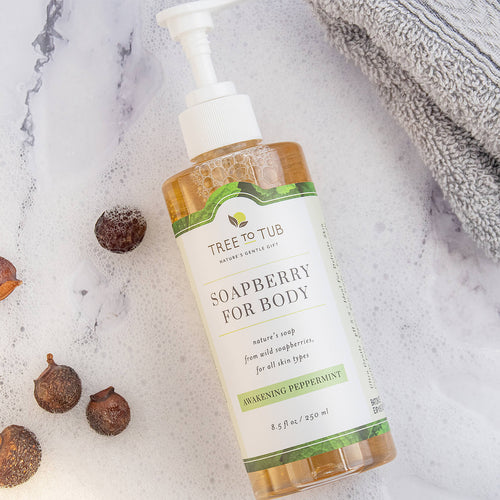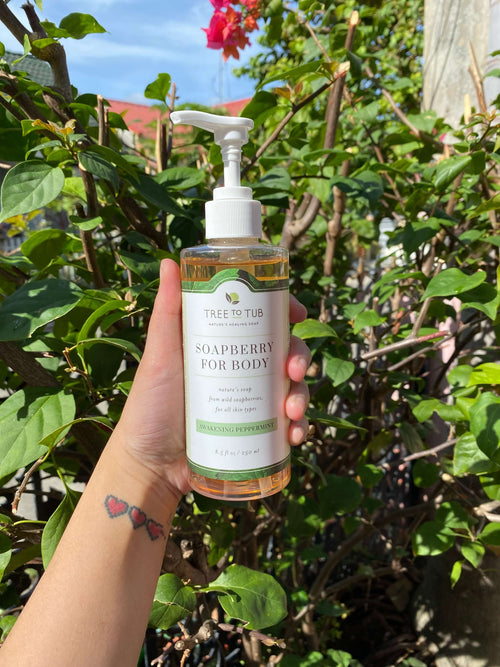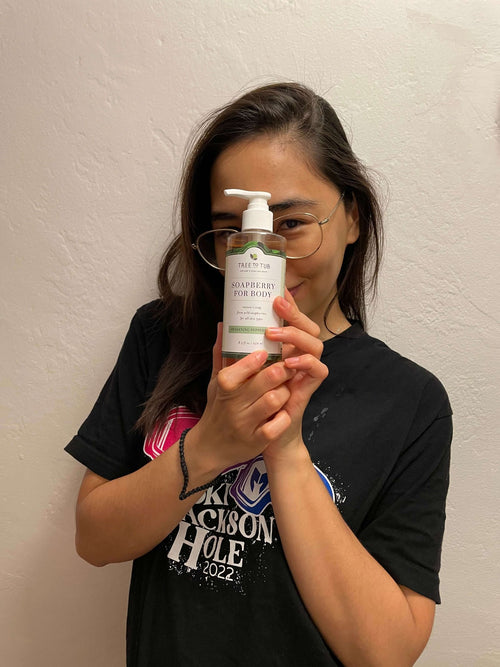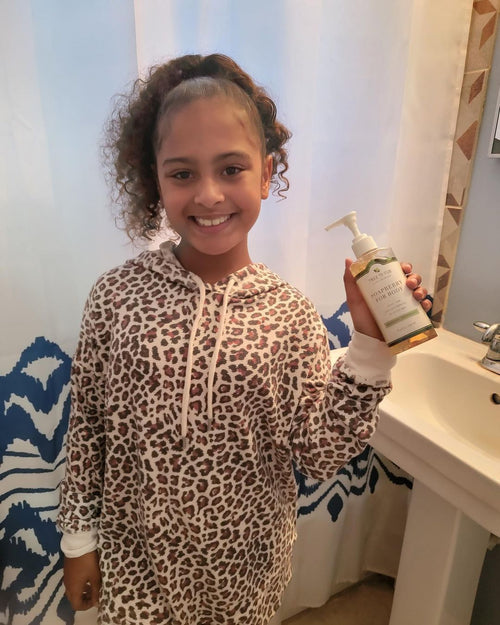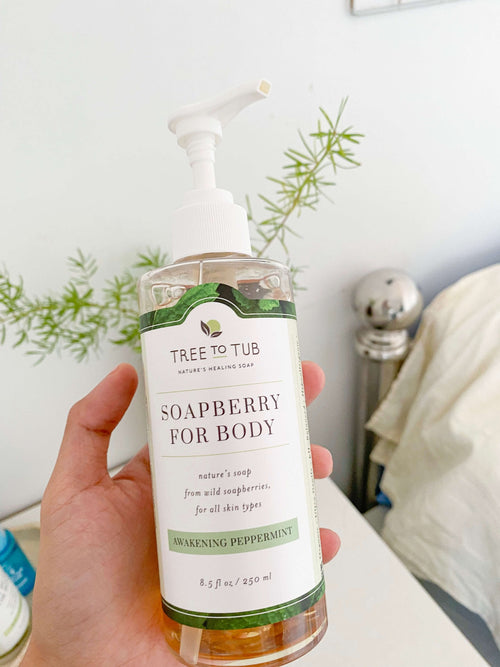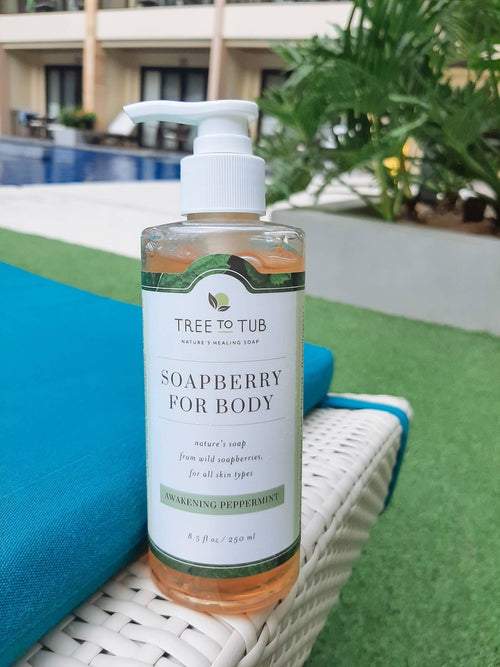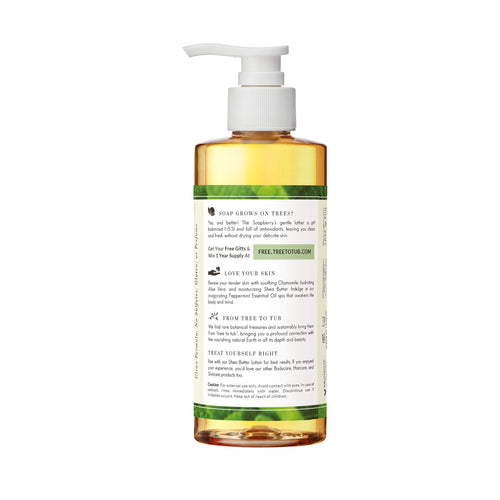 30-DAY SATISFACTION GUARANTEE
Your skin is picky. We know, and we want you to feel safe with us. If your skin doesn't like it, just ask us for free exchanges or a full refund.
Why you'll love it
What it is
Clean Ingredients
Sustainable Packaging
A great way to have a cleansing morning routine. I love Tree To Tub products.
Hi, my name is only Onleilove Chika and I live in New York city and I've been using Tree To Tub soap very for face facial cleanser and awakening peppermint and I have no makeup on except my lipstick and this is a very gentle facial cleanser. It is made from soapberries which are found in Taiwan and other Southeast asian countries in the forest and they look like little acorns, but when you actually wet them or boil them, they make a beautiful natural luxurious lather soap that is safe, is gentle on your skin.
I have many allergies and sensitivities and soapberry works well for me and Tree To Tub is the company that makes soapberry products. I've used the awakening peppermint facial cleanser. I've also used the body butter and I have used the awakening peppermint soapberry for body by Tree To Tub. Their awakening peppermint for body soap. So this is a natural body soap that you can use when you're taking showers or baths and it's really like nature soap. It's made from the environment. It doesn't, for me I eat culture and use culture products, It doesn't have any pork and it's really soapberry and then it's also organic chamomile and organic aloe and organic shea butter. And this is really a great body wash that's natural, it lathers a little bit goes a long way and with the awakening peppermint face soap, it is a great way to have a cleansing morning routine. And to also the awakening peppermint for me, it helps like aromatherapy to deal with stress.
So these products are by Tree To Tub and they're made with the soapberry that grows in Taiwan and other Southeast asian countries, not companies and it's a great natural product and it's great for the environment. It creates good jobs and it's also great for your skin, especially if you have allergies. So this is Onleilove Chika. I love Tree To Tub products honestly. And I love the soapberry that I just learned about a little over a year ago. So try Tree To Tub if you're looking for natural but luxurious a way to cleanse your face and cleanse your body. And I don't have on any makeup, just my lipstick. So I love Tree To Tub.
I love the scent. It makes me feel clean
Hi, my name is Rosy Arce And I'm leaving a message for Tree To Tub. This product. I just purchased it, and I have to tell you I love the scent. It makes me feel clean when I use it, real clean because it's a nice scent. It's not feminine, it's not masculine. It's a scent that anybody can use and feel refreshed. Thank you for your product. I'm really looking forward to trying other products that Tree To Tub make like the facial cleaner. I'd like to try that. Maybe I'll find it one day. Thank you.
Tree To Tub's Biggest Fan!
Hi, My name is Meg and I think I'm officially Tree To Tub's Biggest fan. I use a lot of their products, and I wanted to tell you about some of their products that I absolutely love. I used these three products in the morning in the shower and the shampoo and the conditioner moisturizes and cleans my hair without any harsh chemicals. I love their body wash that also doubles as a shave cream. These three are all in awakening Peppermint. They're my favorite scent for the morning. I find it really wakes me up and energizes me for my day, it's a little bit tingly. So those are my my must haves in the morning in the shower. I love their moisturizer in their serum in the morning for hydrating my face at night. I prefer their lavender, that relaxing lavender scent for cleaning my face. And these there are skin care products. Really, they absorbed quickly. There are no harsh chemicals, but my absolute favorite product, my new favorite product right now Is their shea butter hand cream. I love how quickly absorbs on my hands, and it really makes them soft. It helps with the eczema. It absorbs quickly. Smells wonderful. So I love to smooth that on at night, gets me ready to go to bed. They're some of the products that I use in some of the reasons that I love them. I hope you consider using them as well. Thank you.
Refreshing Peppermint Body Wash for Sensitive Skin
Soothing relief
My husband suffers from mild eczema and this soapberry unscented soap has been a life saver for him. He doesn't need to use the medicated cream from the doctor anymore because he can use this soap.