Refreshing Peppermint Face Wash for Sensitive Skin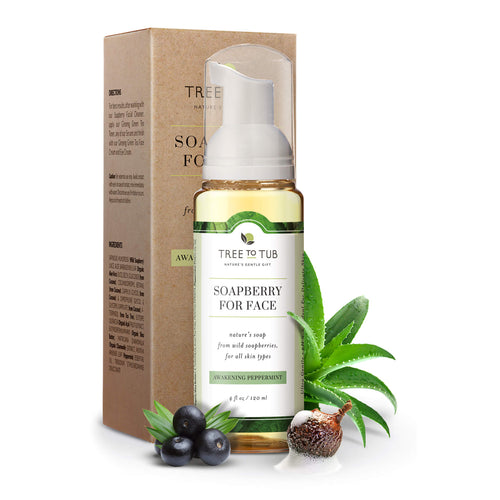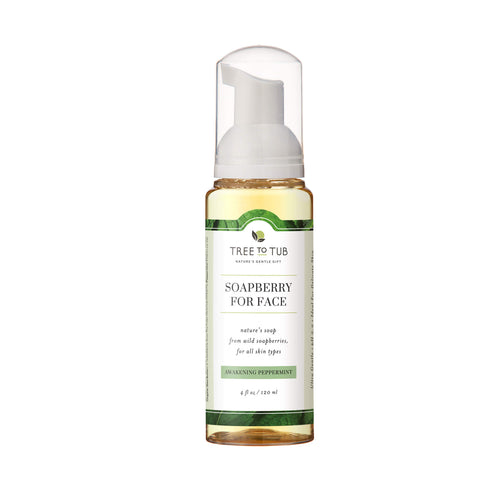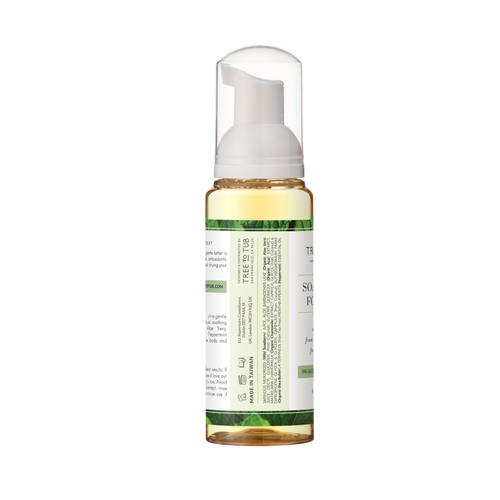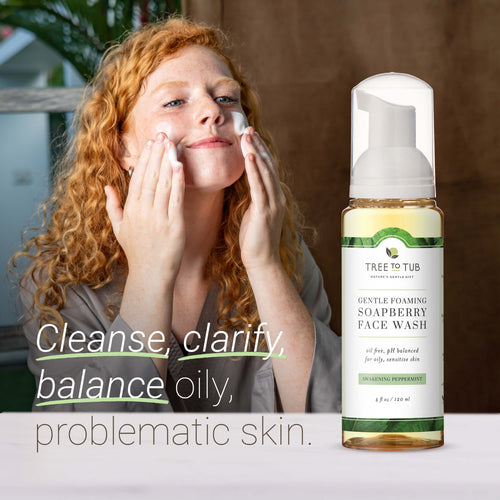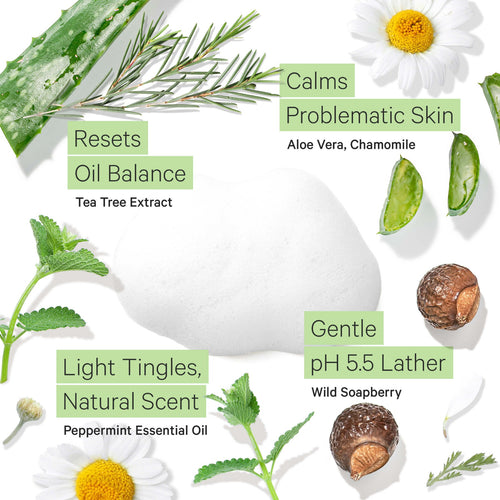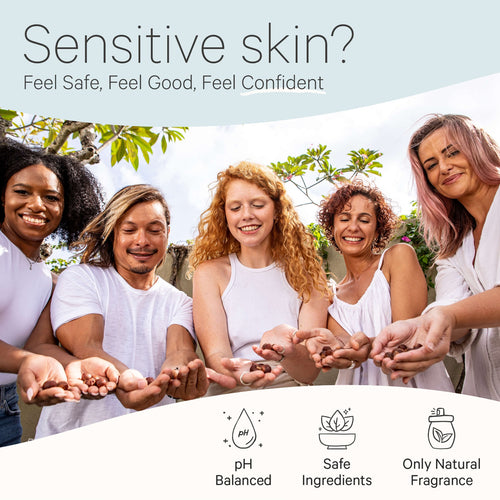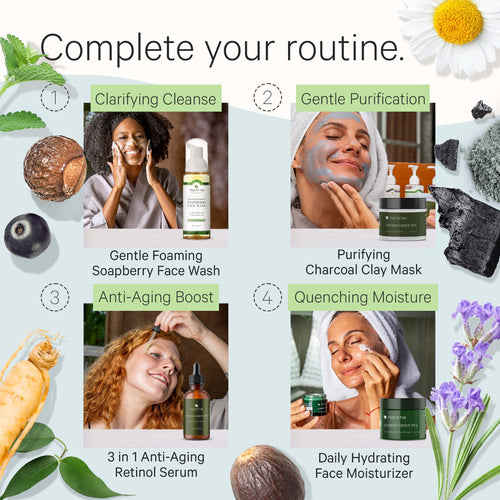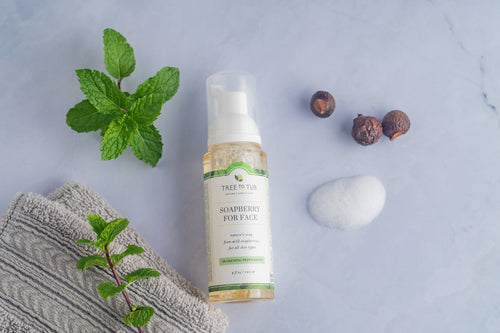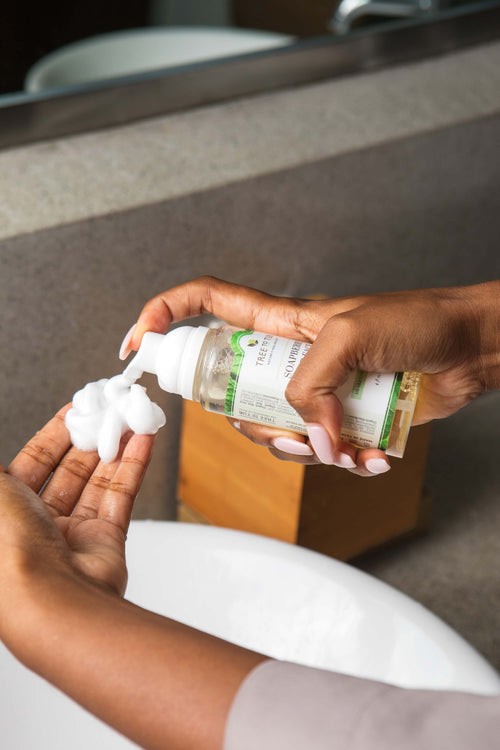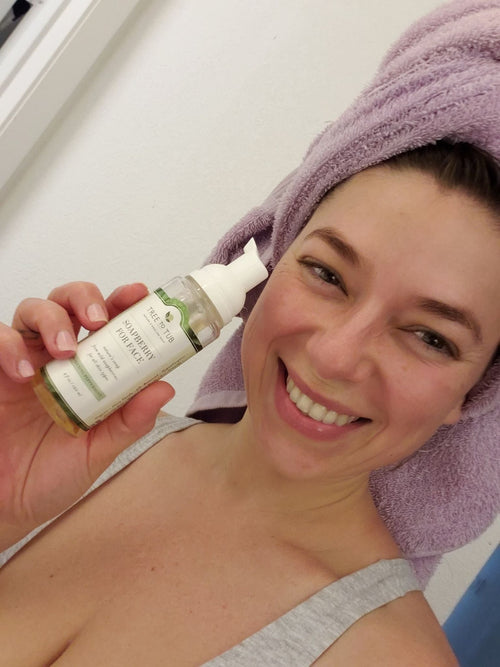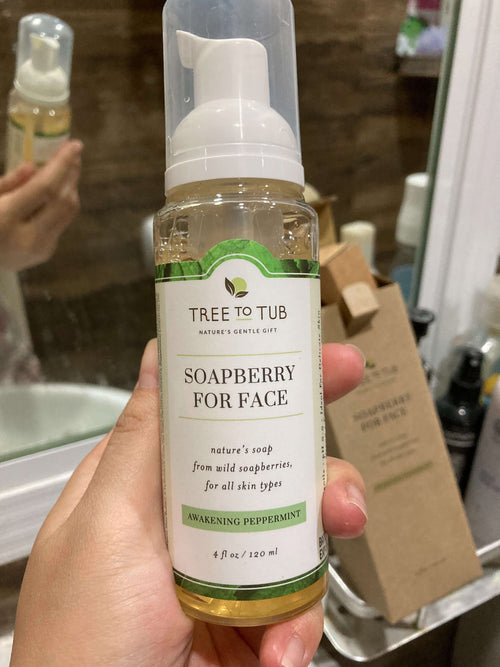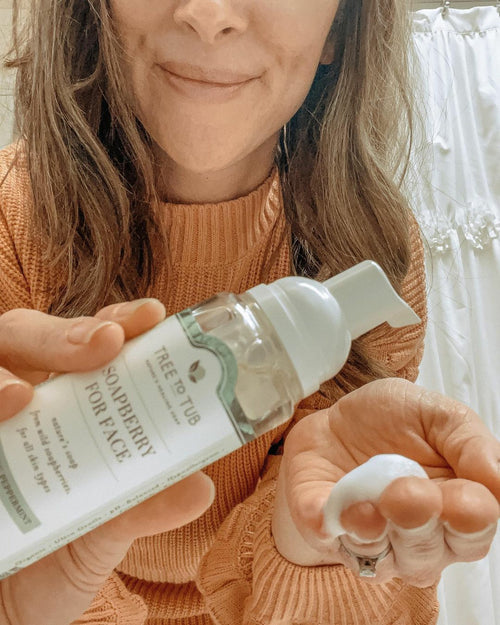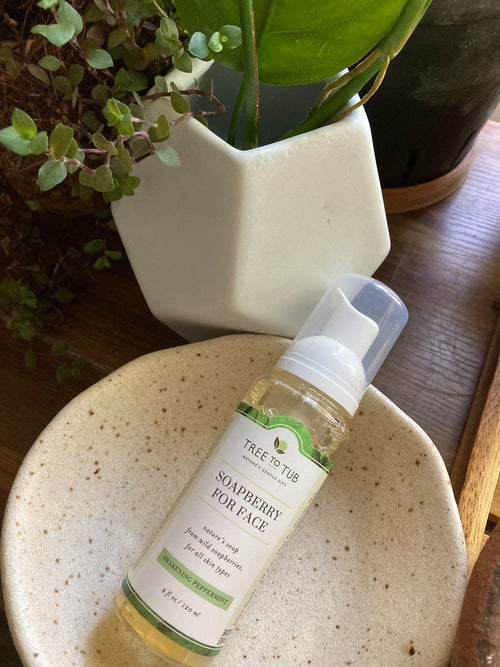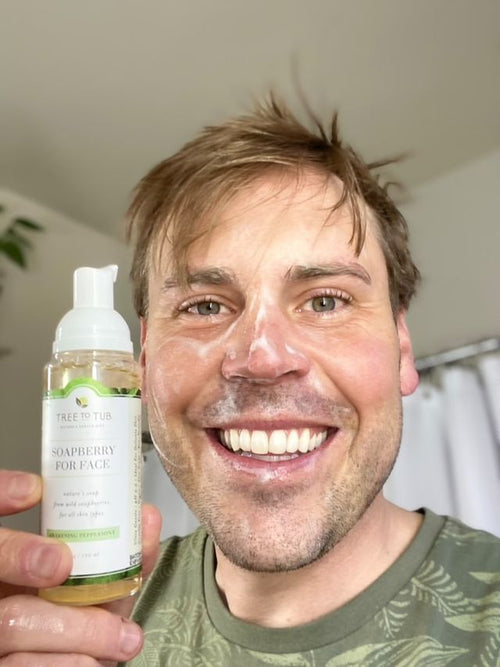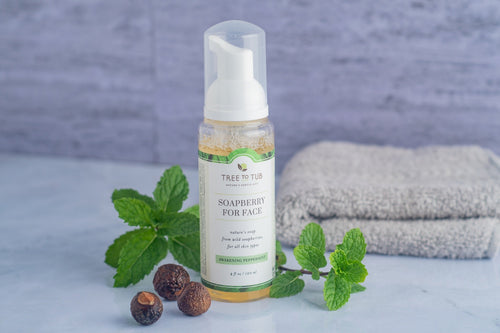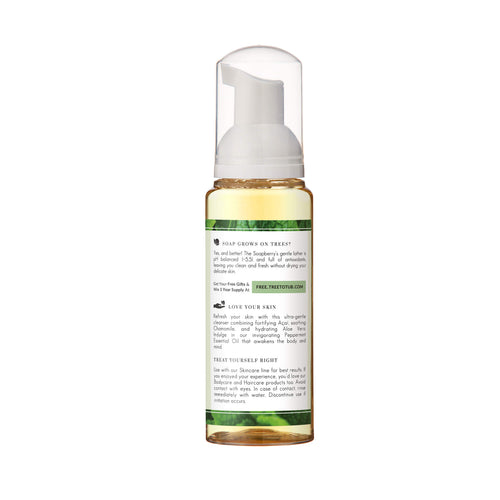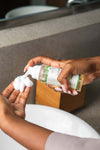 30-DAY SATISFACTION GUARANTEE
Your skin is picky. We know, and we want you to feel safe with us. If your skin doesn't like it, just ask us for free exchanges or a full refund.
Why you'll love it
What it is
Clean Ingredients
Sustainable Packaging
A great way to have a cleansing morning routine. I love Tree To Tub products.
Hi, my name is only Onleilove Chika and I live in New York city and I've been using Tree To Tub soap very for face facial cleanser and awakening peppermint and I have no makeup on except my lipstick and this is a very gentle facial cleanser. It is made from soapberries which are found in Taiwan and other Southeast asian countries in the forest and they look like little acorns, but when you actually wet them or boil them, they make a beautiful natural luxurious lather soap that is safe, is gentle on your skin.
I have many allergies and sensitivities and soapberry works well for me and Tree To Tub is the company that makes soapberry products. I've used the awakening peppermint facial cleanser. I've also used the body butter and I have used the awakening peppermint soapberry for body by Tree To Tub. Their awakening peppermint for body soap. So this is a natural body soap that you can use when you're taking showers or baths and it's really like nature soap. It's made from the environment. It doesn't, for me I eat culture and use culture products, It doesn't have any pork and it's really soapberry and then it's also organic chamomile and organic aloe and organic shea butter. And this is really a great body wash that's natural, it lathers a little bit goes a long way and with the awakening peppermint face soap, it is a great way to have a cleansing morning routine. And to also the awakening peppermint for me, it helps like aromatherapy to deal with stress.
So these products are by Tree To Tub and they're made with the soapberry that grows in Taiwan and other Southeast asian countries, not companies and it's a great natural product and it's great for the environment. It creates good jobs and it's also great for your skin, especially if you have allergies. So this is Onleilove Chika. I love Tree To Tub products honestly. And I love the soapberry that I just learned about a little over a year ago. So try Tree To Tub if you're looking for natural but luxurious a way to cleanse your face and cleanse your body. And I don't have on any makeup, just my lipstick. So I love Tree To Tub.
very gentle, oil balancing and it's an active cleaner
Hi, I am going to do a little video on Tree To Tub. I use several products from Tree To Tub. The first product I use in the shower. Yes. If I can get it up here, is a sunkissed citrus. It is the body, smells great. It helps your dry skin and leaves my skin so soft and healthy.
Then when I'm in the shower, I also have this bottle. It's for the face. It's a soapberry for the face awakening peppermint. This face wash balances my skin. It is very gentle, oil balancing and it's an active cleaner. Um I used to have problematic skin and I'm not having any issues now and it does not dry my face, it's the peppermint. Let's see if I can get it in there.
After cleansing in the shower, then I have I get out and dry off and this is the double hyaluronic serum and it's very hydrating. And this is for wrinkles. I use this every other night and every night. And during the day, I use the triple vitamin C. So the triple vitamin C, I use underneath my makeup, and also at night. And the triple vitamin C has helped my brown spots. I had a brown spot right here and right here. And you can see how that they're very they're getting very, very diminished.
Then at night, I also use the ginseng moisturizer. It helps reduce the appearance of wrinkles. I'm loving this cream. It's not greasy on your skin. Very healthy and moisturizing. It has retinol in it and some retinols are very harsh, but this one is not harsh on your face at all. I use this every night.
Also, every night I use the eye cream with the retinol. Again, it does not hurt your eyes. It's non irritating and it's packed with lots of vitamins.
During the day, I use, like I said, the vitamin C. And I also use a ginseng green tea, um deep hydrating face, very moisturizing again, not drying. And I just put on order the hair. I'm going to try that to see if my hair will get thicker. I do take vitamins for my hair right now and I have been using other products on my hair. Hopefully I'll see even greater results. I have been using the Tree To Tub now for seven months. I'm 63 years old, I think. Um I don't look too bad for 63. I hope this helps you decide if you would like to use Tree To Tub. It's great products and it's all natural, which is great impact with vitamins. Thanks for listening
So refreshing!
I really enjoy this product! It's super refreshing and my skin feels so clean! The ingredients can't be beat and it's definitely a winner in my book.
Perfect score of 10/10
You seriously get a lot of value for your money when it comes to this skin care product! It smells fantastic and applies smoothly, helping to clean your skin and improve its appearance. I've been using it for the past two months and I definitely recommend it.
I'm in LOVE with this face wash!
I really like this face wash! It leaves my skin feeling clean and soft. The scent is really refreshing!