Biotin and Collagen Vegan Shampoo and Conditioner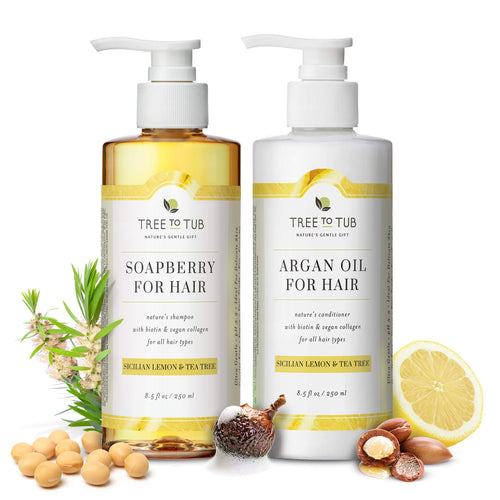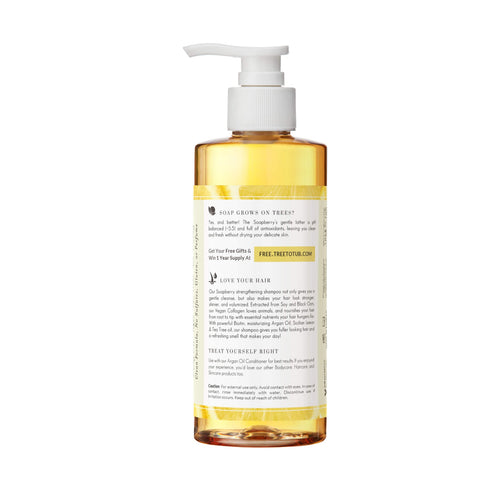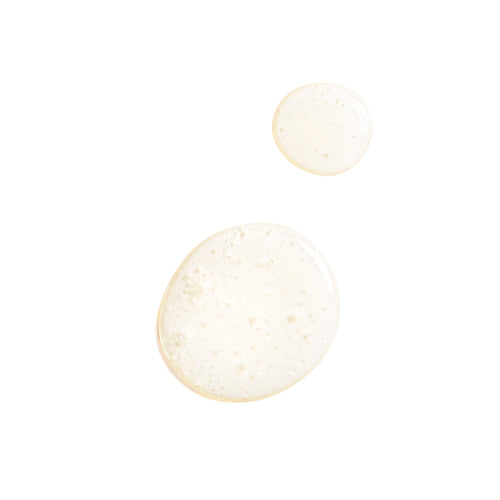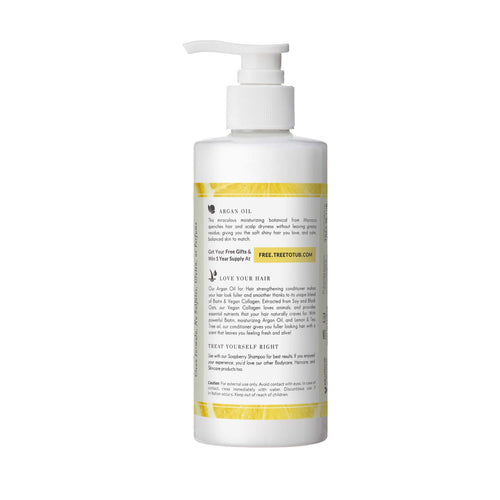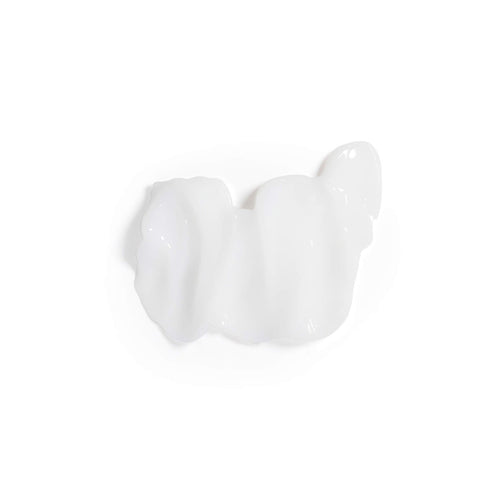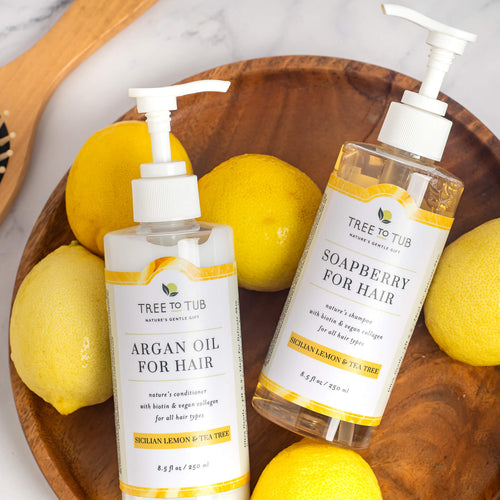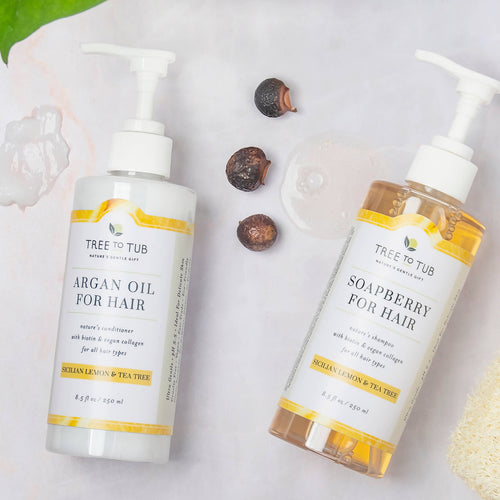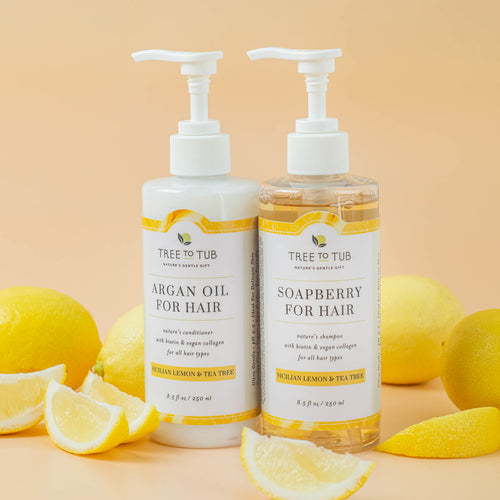 30-DAY SATISFACTION GUARANTEE
Your skin is picky. We know, and we want you to feel safe with us. If your skin doesn't like it, just ask us for free exchanges or a full refund.
Why you'll love it
What it is
Clean Ingredients
Sustainable Packaging
Love using this!
Love every single thing I've purchased from treetotub, this is no exception. I feel good knowing I can use it for myself and my kids too. The argan oil is great for my daughters curly hair, we barely need styling product after using this. Would recommend
Didnt notice a difference
Didnt notice a difference. What works for some might not work for others. Glad i tried it but not worth $20+ a bottle
Good for sensitive hair. Helps mee hair look fulle
Bought couple months ago and hairr cannot stop growing. Absolutely love this stuff!
Really good for sensitive hair
Got this on a whim and was pleansantly surprised at how gentle it is on my hair. I usually struggle finding hair products that don't dry up my hair and this was perfect!
Great cleanse for oily hair
For thick and oily hair, the duo cleanses dirt and grease well and makes my hair feels soft and light. The tea tree oil scent overpowers the lemon and leaves mostly tea tree scent in the hair. It takes 3-4 washes to get the suds working. I would use this as a healthy and natural replacement from other shampoo/conditioners.